Payment methods
The Payment methods page is used to enter your credit card details. Defining a payment method is required to purchase a subscription of CodeTwo Email Signatures 365.
Click the Add new button to open the credit card information form (Fig. 1.). Enter all the details and click Add new again to add the card to the CodeTwo Admin Panel and associate it with your account.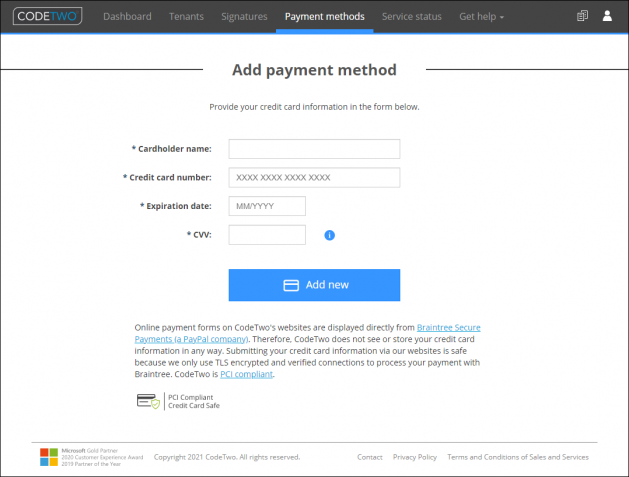 Fig. 1. Adding a new payment method (credit card).
Your credit card details are not stored by CodeTwo in any way but are handled by Braintree (a PayPal service), a secure payment gateway.
If you no longer wish to use the added credit card, click Remove next to the card details, as shown in Fig. 2.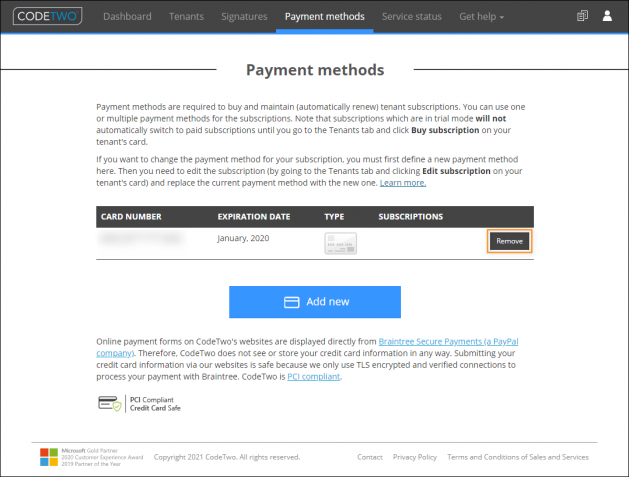 Fig. 2. Removing a credit card from the CodeTwo Admin Panel.
For security reasons, an owner and admins of your organization's CodeTwo Admin Panel account can only access and use their own payment methods (e.g. credit cards). However, they can still use the same credit card as long as they add it to their Admin Panel account.
See also
Learn more about managing payment methods and subscriptions
Find out more about admin roles in CodeTwo Email Signatures 365