Monitoring and diagnostics
This article describes how to monitor CodeTwo Email Signatures for Office 365. Use the links below to find out more.
The status of CodeTwo services
The software allows you to monitor the health of CodeTwo cloud services directly in CodeTwo Admin Panel: open the Dashboard and check the Service status card (Fig. 1.).

Fig. 1. The Service status card.
This card displays status information for all of your geolocations. To view details, click on the card name or use the top menu bar to go to the Service status tab (Fig. 2.). If you want to see the full status history, click the RSS (

) icon.

Fig. 2. The Service status tab.
Info
Currently, the software does not provide user-side access to log files or any other diagnostics. If you encounter any problems, you can contact CodeTwo Support. Before you do that, we recommend that you check our Knowledge Base articles - they cover the most common issues and provide solutions.
Monitoring Office 365 tenants registered to CodeTwo Admin Panel
If there are any issues with your Office 365 tenant(s) registered to the Admin Panel (e.g. a tenant's subscription has expired), the Dashboard will display the following warning (Fig. 3.):

Some of your tenants require attention. Learn more.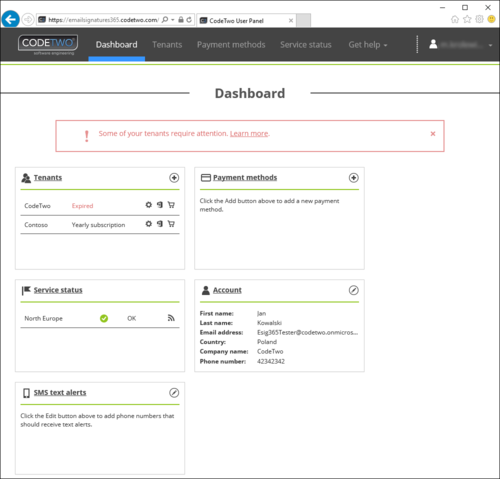 Fig. 3. The notification displayed if any tenants require attention.
Here, the CodeTwo tenant's subscription has expired.
Click the Learn more link in the warning, and you will be redirected to the Tenants tab, where all tenants that need your attention will be displayed.
Info
Click the status on your tenant's card (Fig. 4.) to see details and learn how to solve any issues with this tenant.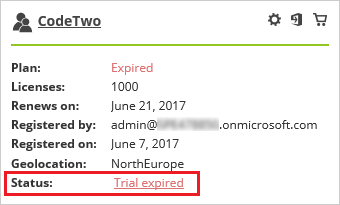 Fig. 4. A tenant status that requires your attention. Click it to view details and solutions.
Email notifications and SMS alerts
By default, we use your CodeTwo Admin Panel login email address to send you notifications concerning your subscription or issues with the CodeTwo services that you use.
The program can also send you SMS alerts about important service issues. To add your phone number(s), click the edit (

) button on the SMS text alerts card (see Fig. 3.).
Important
Phone numbers and contact email addresses are defined globally, i.e. if you have several tenants registered in more than one geolocation, you will receive email/SMS alerts concerning each of your geolocations.