CodeTwo Email Signatures for Office 365
Centrally managed, server-sided email signatures for Exchange Online
Microsoft AppSource trusted app
MSExchange.org Gold Award
World's only email signature solution with:
Server-sided signatures visible while composing emails,
Office 365 users' photos in signatures &
24-hour support
Buy
See subscription pricing
Overview
CodeTwo Email Signatures for Office 365 lets you create and centrally manage email signatures and disclaimers for all users in your Office 365 tenant. The service is easy to set up and works with all email clients (including mobile devices).
In a nutshell:
Add signatures to emails sent from any device (including mobiles)
Personalize signatures by using Azure AD data
Email is relayed only inside ISO 27001 certified MS datacenters
Insert signatures under latest replies/forwards
Display email signatures in users' Sent Items folders
Easily add images and marketing banners to promote your business
Use Office 365 users' photos in signature templates
Easily add personalized social media links to email signatures
Compose signature templates using a built-in HTML editor

NEW!

Signatures visible while composing emails
7 geolocations to choose from to help you stay GDPR compliant
The only email signature solution with 24-hour support
10 years of experience
CodeTwo Email Signatures for Office 365 is a cloud equivalent of our acclaimed email signature manager for on-premises Exchange Server, CodeTwo Exchange Rules.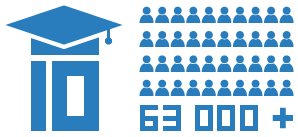 The experience and feedback we have gathered from over 63,000 companies over the past 10 years drove the development process for the new tool.
Central and automatic email signatures

Once you set up the program, email signatures and disclaimers are automatically added to emails according to the settings you chose. What's more, email signatures are set and added directly in the Cloud, on the server side. Therefore, there's no need to distribute settings to client machines. Learn more...

Reliable and secure

We've put a lot of effort into making CodeTwo Email Signatures for Office 365 a rock-solid piece of software from day one by letting hundreds of beta testers put it through their paces, and by using the technology we've been developing for 10 years as a core of the program. Today, the application is constantly tested automatically and manually so that we could always say it is 100% reliable, scalable and secure. What is more, we totally protect your information - your emails are not stored or read by anyone (they only pass through our service to get signatures), and your Office 365 credentials are safeguarded by OAuth 2.0. Learn more...

See this post on Microsoft's blog to learn how we create robust cloud infrastructures while maintaining the highest level of security.

All email clients and mobile devices supported

The application stamps emails when they travel through the Cloud, so there are absolutely no limitations as far as email clients are concerned. The program can insert email signatures into messages sent from literally any device. Even a fridge. Learn more...

NEW!

Preview of server-sided signatures while composing emails

CodeTwo Email Signatures for Office 365 is the first solution on the planet offering this kind of technology to Office 365 users. Thanks to this feature, users in your organization will be able to see their server-sided Office 365 signatures while composing an email. This works with Outlook, Outlook for Mac and OWA. Learn more...

Email signatures in Sent Items

Apart from inserting email signatures in messages, CodeTwo Email Signatures for Office 365 also has the unique capability of displaying them in users' Sent Items folders. This way users see exactly what their recipients see. Furthermore, the feature lets you easily ensure compliance with legal regulations. All this, without affecting the application's or Office 365's performance! Learn more...

Different signatures in new and subsequent emails

The program can insert different versions of an email signature depending on whether it is a new message or a subsequent email. For new messages, you can configure the program to use an advanced email signature template with e.g. full contact details, company logo, and images. Then, for any other message in the conversation, you can add a different email signature that contains, for example, only basic contact information. Learn more...

Azure AD support

Personalize your email signature designs by including dynamic Active Directory placeholders (standard and custom AD attributes are supported). After a user sends an email, CodeTwo Email Signatures for Office 365 will read their information from Azure AD and insert it into the email signature on the fly. Learn more...

Logos and banners in signatures

Images, banners, social media buttons and other graphics are fully supported by the program and you can use them freely in your email signature templates. This will not only make your emails look more professional, but also open up new possibilities as far as email marketing is concerned. Learn more...

Office 365 users' photos in signatures

Thanks to CodeTwo Email Signatures you can now use Office 365 users' photos as a part of the email signature template. Learn more…

Built-in HTML editor

One of the most powerful CodeTwo Email Signatures for Office 365's features is the built-in WYSIWYG editor. HTML expert or not, you will be churning out professional HTML email signature templates like a pro. Learn more...

Signatures added according to sender's properties

Email signatures are added to emails according to rules defined in the program. Those rules can apply to the entire organization, particular groups or even individual users. Thanks to the built-in AD filter, you can also set the program to add email signatures according to user AD properties, e.g. the department they work in. This makes CodeTwo Email Signatures for Office 365 a very powerful and scalable solution. Learn more...

Log in with Microsoft account

You can use your Microsoft work, school or personal account to log into CodeTwo User Panel (a web-based interface to manage the program). Thanks to this option, accessing User Panel of CodeTwo Email Signatures for Office 365 is even more convenient.

Emails processed on ISO 27001 certified Microsoft Azure servers

Our secure relay technology reroutes your emails through CodeTwo services hosted on ISO 27001 certified Microsoft Azure servers. Your emails never leave Microsoft datacenters during the process, and the operation is invisible to both the sender and the recipient. Learn more...

Express deployment

All aspects of the setup, including the configuration of Exchange Online connectors, are guided by automatic wizards. All you need to do is authorize the process with your Office 365 global admin credentials and run the program's management console – no installs required! Learn more...

Use email signatures for marketing and track the results

Email signatures are a great way of promoting your brand and products to customers. Not only you can send out marketing communication to your customers in email footers, but also, by adding some URL tagging to links, you can easily track the results of such campaigns in web analytics platforms, e.g. in Google Analytics. Not using email signatures for marketing purposes is like missing great promotional opportunities. Learn more...

Automate email marketing campaigns

CodeTwo Email Signatures for Office 365 has the Scheduler feature, which comes in handy when you need to plan email marketing campaigns ahead. It lets you define precise activity time ranges for each rule even months in advance. This way every email marketing campaign you scheduled in the application will run automatically as the right time comes. Learn more...

Add one-click CSAT surveys

It is possible to automatically add personalized one-click customer satisfaction surveys to your email signatures – no matter what devices are used. This feature lets you precisely measure and analyze your customers' satisfaction, react accordingly and reward your team. Learn more…