Tell our CEO what you think about our services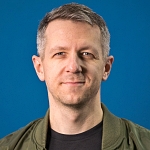 Our customers' opinions are extremely valuable to us and are greatly appreciated. Positive feedback is strongly motivating, whereas negative comments help us improve our offering. Please let me know what you think about our services and programs. I read all opinions personally.
Szymon Szczesniak
CEO, CodeTwo
If you have any questions regarding the software we develop or you are looking for IT solutions for your business, do not hesitate to contact us.
---
Learn more about CodeTwo, its story and details of its business.
---
Take a look at our product line up and see how to maximize your company's productivity.
---
Take a look at our client list which contains selected examples from over 110,000 companies using our software.