Partner with CodeTwo

Add value to your Microsoft 365 (Office 365) offering
(MSP and CSP can now sell Microsoft 365 with additional features)

Create software bundles and be competitive
(add migration, backup & email signature services to Microsoft 365)

Meet and exceed the needs of your customers

Get 24h assistance for all products you resell

Join our network of 4k partners and 110,000 clients

Microsoft Gold Partner & Partner of the Year
Why partner with us?
CodeTwo is a globally recognized and trusted independent software vendor delivering award-winning solutions for Microsoft 365 and Exchange. Find out why partnering with CodeTwo is a win-win situation.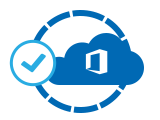 Add value to your Microsoft 365 offering
Our software can greatly expand the Microsoft 365 offering provided by MSPs, CSPs, SIs, VARs and other resellers. CodeTwo solutions empower Microsoft 365 in the areas of mailbox migration, data backup, email signature & branding management.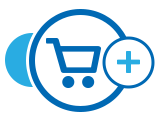 Create software bundles and be competitive
Stand out from competitors by offering Microsoft 365 with extra features desired by customers. CodeTwo is the only software vendor offering a group of different products that complement Microsoft 365. Combine our solutions with your offering and get a competitively-priced bundle of CodeTwo products for your own use.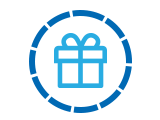 Meet the needs of your customers
Do customers come to you because they need functionalities not available natively in Microsoft 365 or Exchange? With CodeTwo products in your portfolio, you can win customers by satisfying (or even exceeding) their business needs and providing advice on easy migrations to Microsoft 365, Exchange and SharePoint data backup and company-wide automatic email signatures.
24h assistance for all products you resell
CodeTwo is always aiming to have 100% satisfied customers. That is why, whenever you wish to consult anything with us or your customers ask questions about CodeTwo software, do not hesitate to contact our Customer Success Team. Our highly-trained technicians are available 24 hours a day, 5 days a week, and ready to assist you anytime.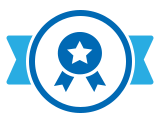 Microsoft Gold Partner
We are Microsoft Gold Partner with multiple Gold & Silver-level MPN competencies and Microsoft Partner of the Year awards for ISV and Customer Experience. CodeTwo also offers world's only signature solution certified by Microsoft. This proves we provide the highest quality and reliability of the delivered software solutions and customer support.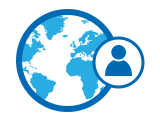 Join CodeTwo network
We are trusted by thousands of partners and clients from 150 countries. The experience gained over 15 years of working with Microsoft technologies results in solid and recognizable solutions your customers will love. Join the CodeTwo Partner network to accelerate your business growth.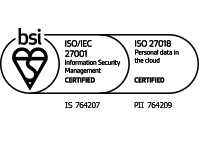 ISO/IEC 27001 & ISO/IEC 27018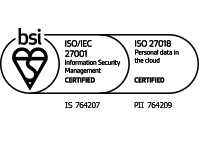 ISO/IEC 27001 & ISO/IEC 27018
What experts say about CodeTwo?

Diane Poremsky
Microsoft MVP (Office Apps & Services)
CodeTwo are experts in their field and their Exchange and Outlook products are excellent
- from the user's interface, right down to the engine.

J. Peter Bruzzese
Microsoft MVP (Office Servers and Services)
I'm confident that administrators would be saved a great deal of configuration headaches
if they used CodeTwo solutions.
What you can offer to your customers
When offering CodeTwo solutions, you can help your customers solve real-life problems happening every day in Microsoft 365 and Exchange organizations. With CodeTwo applications in your portfolio, you can provide your customers with solutions that will:
Add professional HTML email signatures to business email correspondence. Learn more...

Help centrally manage email flow, control attachments, autoresponders and more.

Bring new and low-cost marketing opportunities to promote their brand via email signatures. Learn more...

Simplify and automate mailbox migration between Exchange and Microsoft 365 in both directions. Learn more...

Secure customer Exchange and SharePoint data by creating reliable offline backups easily restorable when needed. Learn more...

Not require any expert or technical knowledge.

Simply make the business life easier.
Join CodeTwo Partner network!
If you like our programs, we will be happy to partner with you to expand both your and our customer base.
To join CodeTwo Partner network, please send us your request via this form.