In the past few months, even the more conservative on-premises Exchange admins have at least considered migration to Office 365 (Microsoft 365). And, to be honest, they have (or would have) joined the majority. As the businesses operate in the cloud, companies more frequently look for the steps for a tenant-to-tenant migration. While those migrations have various grounds (mergers and acquisitions being the most common), they all have one thing in common – they require quite a lot of effort from IT teams.
In 2020, Microsoft introduced a native way to perform this type of move. However, it's difficult to call this approach a convenient one – it requires a lot of manual configuration and running scripts in Exchange Online PowerShell. Moreover, the functionality is still in preview stage and is lacking some important features, e.g. the migration of public folders is currently not being supported. Microsoft still suggests using a third-party tool to accomplish this administration task. Having this in mind, I will show you how to easily migrate mailboxes between Office 365 tenants using CodeTwo Office 365 Migration.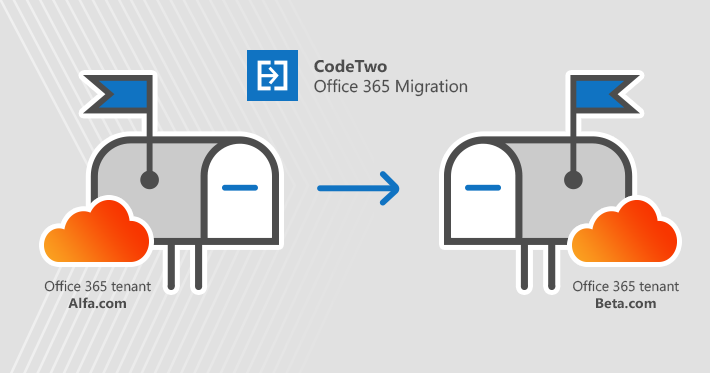 Continue reading "How to migrate mailboxes between Office 365 tenants"