Graphics embedded in email
With CodeTwo Email Signatures 365, you can be sure that your professional HTML signatures containing embedded graphical elements will display properly on the recipients' side.
CodeTwo Email Signatures 365 allows you to embed images in email signatures and add them to messages as hidden attachments. As a result, when the recipient opens an email, they will see the full design of your email signature immediately. They will not be prompted to click any "download pictures" buttons, will not see any red Xs in place of pictures or be annoyed by paper clip icons.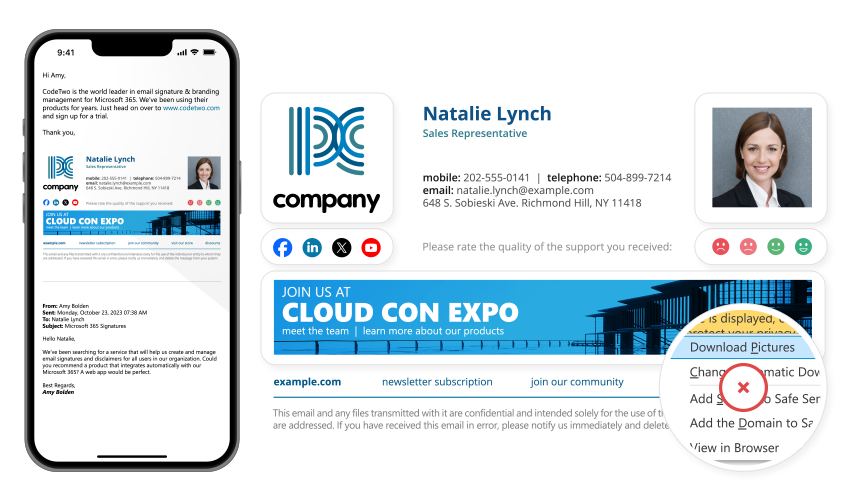 Embedding images in emails is very easy with CodeTwo Email Signatures 365. There is no need to change the HTML code of your signature to embed photos, banners or social media icons. The application does it automatically. You just need to click the proper radio button while inserting images into your signature template and the magic will happen. You don't have to worry about copying images to a server or network storage. CodeTwo Email Signatures 365 does the work for you and ensures that email signatures have a professional look with properly displayed images across various email platforms and devices.