Virtual meetings and meeting scheduling made easy
With CodeTwo Email Signatures 365, meeting with customers or co-workers is simplified. Each email can help:
start virtual meetings, 1:1 calls and chats in apps like Microsoft Teams or WhatsApp,
simplify meeting and appointment scheduling in Microsoft Bookings, Calendly or Cogsworth.
All thanks to links personalized with user attributes & added automatically to each email signature for a quick organization-wide adoption. Want recipients to use Microsoft Teams more often? Tired of lengthy email back and forth just to decide on the perfect time for a meeting? This feature takes care of all that.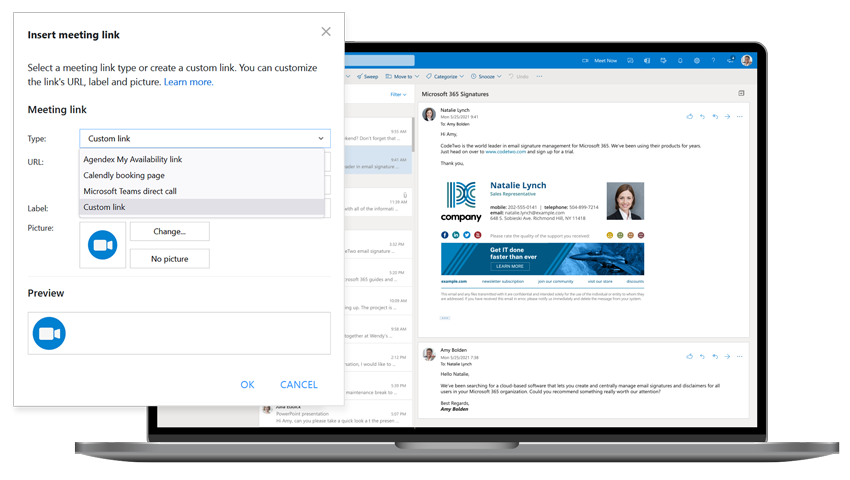 By adding a link to a direct meeting or meeting scheduler to email signatures, you can:
give your recipients a chance to inquire about your products or services with each sent email,
make scheduling easy and intuitive – no need to send your working hours to your customers or worry about time zones and overlapping meetings,
encourage your customers to schedule meetings with you,
promote your services in an effective, non-invasive way.
You can integrate CodeTwo Email Signatures 365 with the following services:
Learn more: