Virtual meetings and meeting scheduling made easy
With CodeTwo Email Signatures for Office 365, meeting with customers or co-workers is simplified – the meeting links feature lets them launch virtual meetings, 1:1 calls and chats directly from your email signature. Your signatures can also include links to meeting scheduling services, like Calendly or Cogsworth, and you can use AD attributes to quickly automate these links organization-wide.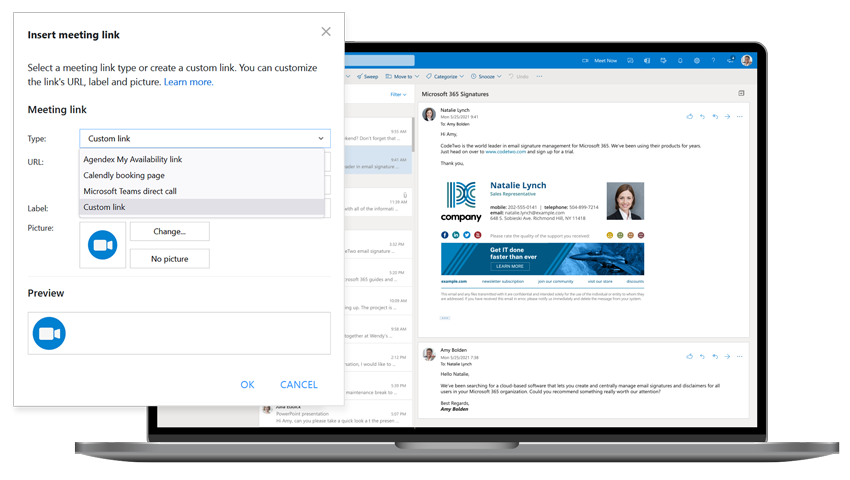 By adding a link to a direct meeting or meeting scheduler to email signatures, you can:
give your recipients a chance to inquire about your products or services with each sent email,
make scheduling easy and intuitive – no need to send your working hours to your customers or worry about time zones and overlapping meetings,
encourage your customers to schedule meetings with you,
promote your services in an effective, non-invasive way.
You can integrate CodeTwo Email Signatures for Office 365 with the following services:
Learn more: