CodeTwo Email Signatures for Office 365

Centrally managed, server-side email signatures for Exchange Online

Customers from 150 countries love us for:
24-hour Tech Support
Signatures visible while typing emails
Super-fast deployment
Buy
See subscription pricing
Signatures based on sender's properties
CodeTwo Email Signatures for Office 365 lets you smoothly configure rules that add email signatures to messages depending on senders' memberships (group, department, OU, etc.) or Azure AD properties.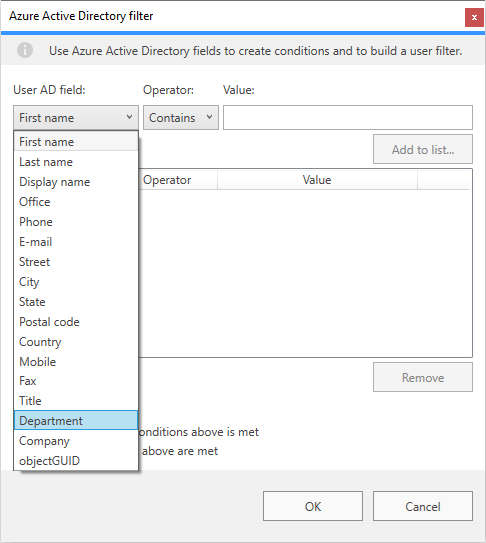 The AD filter feature allows for creating email signature rules based on selected Active Directory attribute values. The way it works is that whenever a message is sent by a user whose AD account matches the setting of the filter, a proper signature is added to it.
Thanks to the AD filter functionality you can apply distinct signatures to emails sent by members of specific departments, offices, people living in specific cities, etc.
The application can insert email signatures based on the following user properties:
first or last name, initials, display name or description;
basic contact details like phone, mobile, email, web page, etc.;
location information, e.g. city, country, state, street, postal code, etc.;
organizational unit like office, department or company;
other Azure AD attributes.
Learn more: