Integration with Cogsworth
This section describes how to integrate CodeTwo Email Signatures 365 with Cogsworth. Cogsworth is a tool that lets your customers schedule meetings with your users in an easy way. Thanks to this app you can stop worrying about time zone differences, double booking or ongoing conversations just to determine when you and your customer can meet.
Integration of the Cogsworth service with CodeTwo Email Signatures 365 allows you to:
add a "Schedule a meeting" button to every email signature,
get passive leads thanks to an easy and non-problematic way of booking a meeting,
easily integrate your meeting calendar with the Microsoft 365 calendar,
increase your conversion rate with each email sent, by providing your recipients with an easy way to schedule a meeting at any time.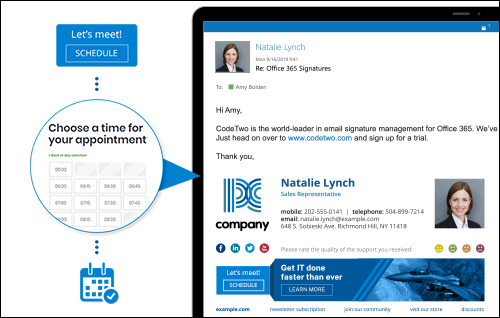 Fig. 1. Integration of Cogsworth and CodeTwo Email Signatures 365.
Set up your Cogsworth account
As the first step to integrate Cogsworth and CodeTwo Email Signatures 365, you need to configure your Cogsworth account. This includes adding your users, configuring available services, synchronizing Cogsworth and Microsoft 365 calendar, and more. In the upper-right corner of your Cogsworth profile, you can find a tutorial video (Fig. 2.) which helps you get through the configuration process.

Fig. 2. Cogsworth configuration tutorial video.
When you finish configuring your account, go to the Staff menu (Fig. 3.):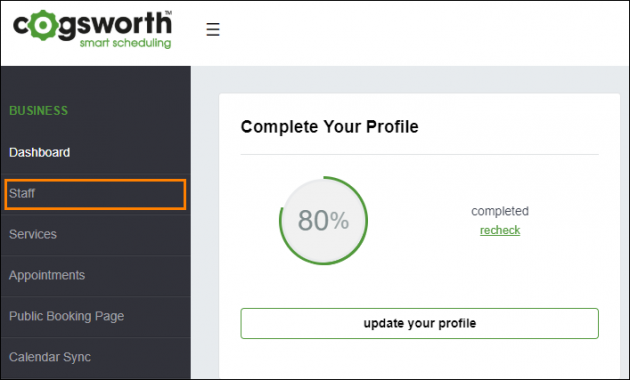 Fig. 3. Accessing the Staff menu.
Here, you need to access your users' profiles to copy their individual Cogsworth links. To do so, click on any staff member and copy the link to their Staff Booking Page (Fig. 4.). Repeat this for all of your users who have Cogsworth accounts, saving those links to use later in CodeTwo Email Signatures 365.


Fig. 4. Acquiring an individual Cogsworth link.
Add individual links to users' profiles in Microsoft 365
The next step is to add the links obtained in the previous step to your Microsoft 365 users.
Open the Exchange admin center and go to Recipients > Mailboxes (Fig. 5.).
On the Mailboxes page, select the user whose scheduling link you have copied from the Cogsworth user panel (Fig. 4.).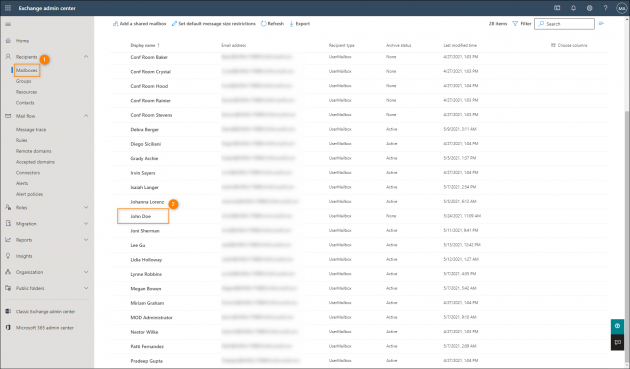 Fig. 5. Accessing the user's mailbox settings.
In the pane that opens, click the Custom attributes link (Fig. 6.).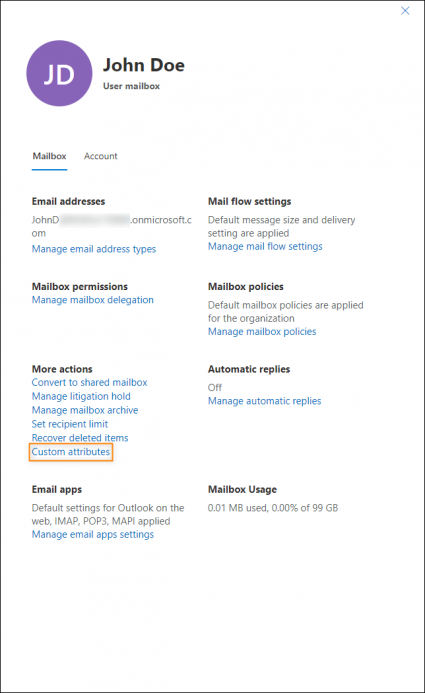 Fig. 6. Custom attributes link.
Important
Each of the Cogsworth meeting links has the same format, for example:
https://www.cogsworth.com/book/cjh7kc53oj9670928rd6ejf2
The part in bold is the meeting ID, while the rest is the base – the default link format.
Click the Add custom attribute button and insert the meeting ID of the user into the custom attribute field (Fig. 7.). Click Save to create the custom attribute. Repeat this for all users who have their Cogsworth account set up. Make sure you use the same custom attribute number for all users.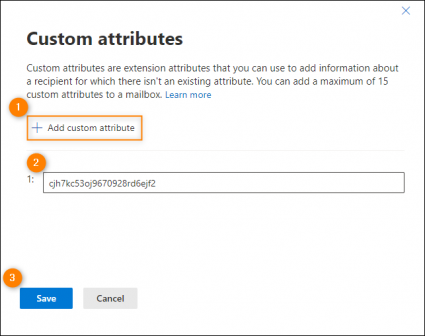 Fig. 7. Using a Cogsworth meeting ID to create an Exchange Online custom attribute.
Learn more about synchronizing custom attributes
Adding a Cogsworth scheduling link to CodeTwo Email Signatures 365
When the custom attributes are synced, sign in to app.codetwo.com, go to the Design step, and click the Edit signature button (Fig. 8.).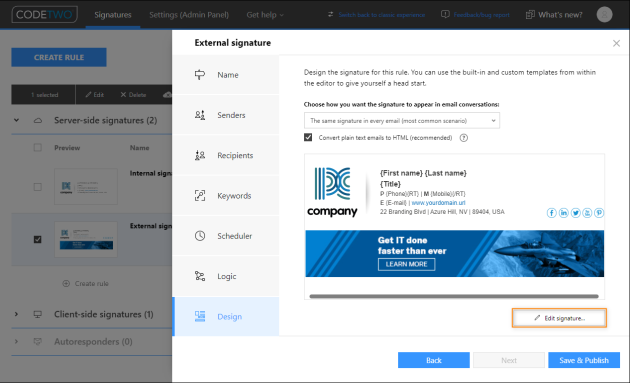 Fig. 8. How to edit an email signature template.
The signature template editor will open. Here, you can modify your email signature design. The easiest way to add a scheduling link is to use the Meeting link button on the Main tab (Fig. 9.).


Fig. 9. The Meeting link button.
In the Insert meeting link window, first choose Custom link from the Type drop-down list (Fig. 10.). Next, to add the correct link, you need to modify the URL value. Click the three dots next to the URL field to open the settings window.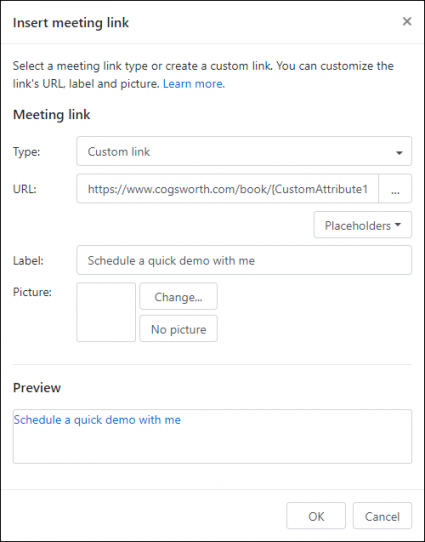 Fig. 10. Inserting a meeting link.
Here, add the base of the Cogsworth URL (https://www.cogsworth.com/book/) as well as the Custom AD attribute placeholder you've set up previously in the Exchange admin center (Fig. 11.) Once you are back to the Insert meeting link window, you can also use the Label field to add a text link, or the Picture section to add the link to an icon. When you are done, confirm your changes.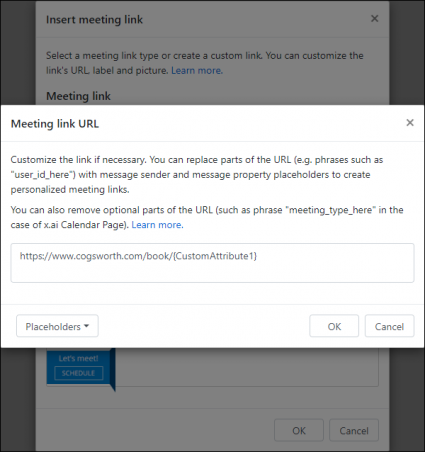 Fig. 11. Customizing a meeting link URL.
Now, when you save changes to your email signature rules, all the users you specified will have a link to the Cogsworth booking page in their email signature. See a couple of sample email signatures with meeting links in the picture below (Fig. 12.).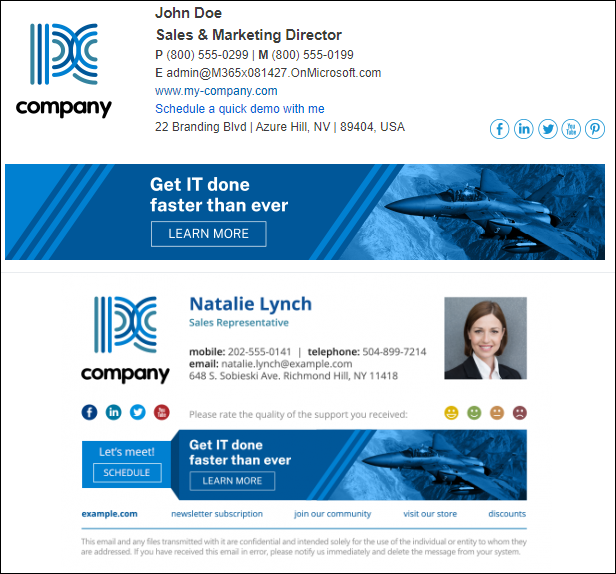 Fig. 12. Sample email signatures with scheduling buttons.
Whenever someone clicks on the scheduling link, a simple scheduling wizard opens up (Fig. 13.). It lets customers book a meeting in a few easy steps and add meeting details to their Microsoft 365, Gmail or Outlook calendars.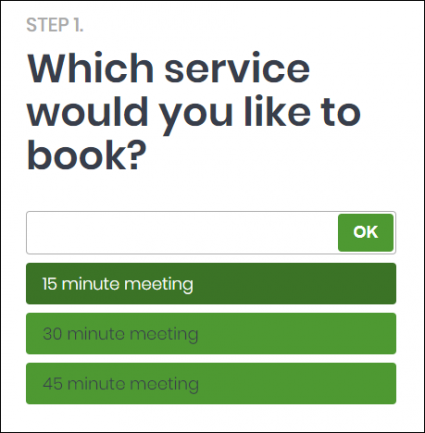 Fig. 13. Booking a meeting through Cogsworth.
To learn more about the Cogsworth's solution, its features and how to set it up, go to Cogsworth's official website.