Template Library
Instead of creating new signature/disclaimer templates from scratch you can choose them from a variety of sample templates and adjust them to your needs. The ready-made templates are available via a standalone application called Template Library. This application is installed during the initial setup along with some other components and is available either from the list of programs in the Start menu or directly via the Administration Panel of CodeTwo Exchange Rules Pro (Fig. 1.).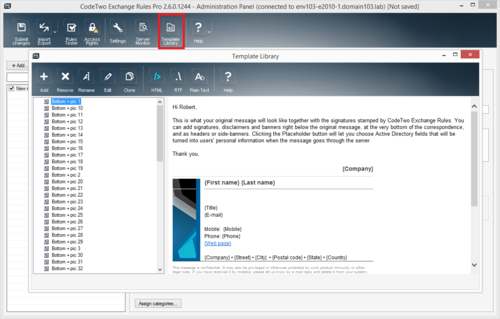 Fig. 1. Opening the Template Library from the Administration Panel.
The access to the Template Library is also available directly after adding the Insert disclaimer or Insert signature action (Fig. 2.).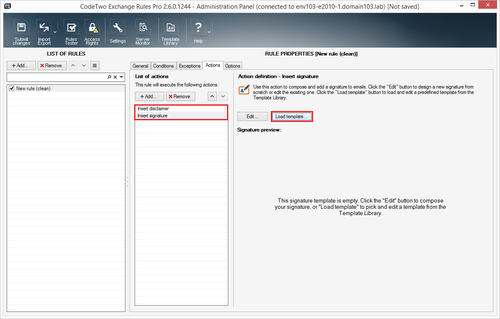 Fig. 2. Opening the Template Library from the Insert signature/disclaimer action.
Within the Template Library you can use the predefined templates, edit them and configure them in any way you want via the built-in Editor. To edit a template, select it from the list and click the Edit button on the toolbar (Fig. 3.). This will launch the Editor.

Fig. 3. How to edit a template.
Additionally, you can also create new templates and group selected templates into folders. To create a new template or folder, click the Add button on the toolbar (Fig. 4.). If you need to create a new template based on an existing one, use the Clone button. In order to move your template, simply drag and drop it into any folder.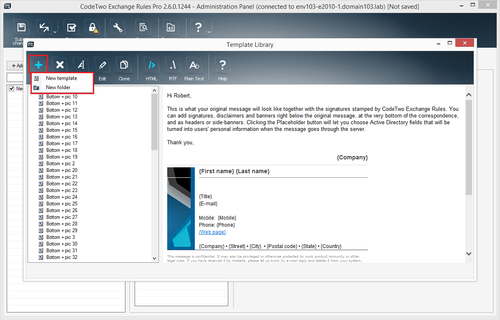 Fig. 4. Creating new template or folder.
Moreover, while composing a signature or disclaimer, you can use the Template Library button (Fig. 5.) that offers the following options:
Save as template... - you can save your work as a template for future use. You will be prompted to choose a target folder and a name for your new template;
Load template... - load an existing template from the Template Library into the Editor. All content already existing in the Editor will be replaced;
Browse templates... - opens the Template Library window that allows you to browse through all the existing templates.
If you compose a new signature in the Editor and save your work to the Template Library (see Fig. 5.), the program will automatically save changes for the signature/disclaimer itself and then store it in the chosen Template Library folder. Therefore, you may encounter a warning about signature templates missing for one or more of the available formats (HTML/RTF/Plain Text). If you choose not to prepare the missing formats and save anyway, the program will save only the format(s) you have created.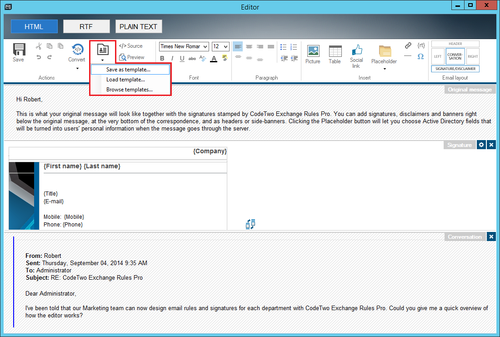 Fig. 5. Saving a current signature/disclaimer to the Template Library.
Important
Templates are not automatically synchronized across multiple instances of Administration Panel. You can synchronize them manually, as described in this article.
See next
Unsubscribe mechanism - this article describes how to configure the program to include the unsubscribe link into the outgoing messages to let the recipients unsubscribe from the mailing list.