Rewrite sender's address
The Rewrite sender's address action in CodeTwo Exchange Rules PRO is used to automatically change the From field of a sender so that emails of multiple people look as if they arrived from the same address e.g. sales@company.com.
If there are multiple people in the department who send mail on behalf of the same department, the message will look as if coming from a common general address such as sales@company.com. Consequently, the replies sent by recipients will be automatically addressed to a common email address.
How to configure this action
To activate this action, click Add in the Actions tab and select Rewrite sender's address (Fig. 1.).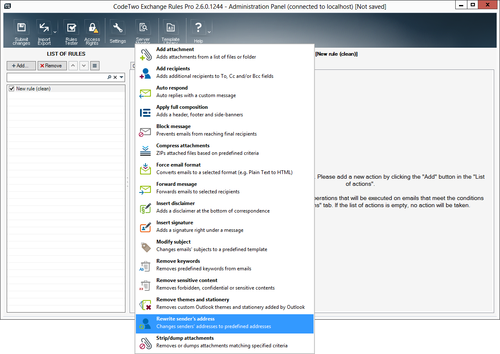 Fig. 1. Choosing Rewrite sender's address action in the Actions tab.
The Rewrite sender's address action will appear on the list of actions while the right pane will show the action's properties (Fig. 2.).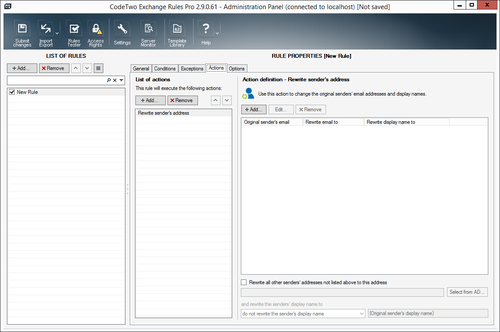 Fig. 2. The properties pane of the Rewrite sender's address action.
To rewrite specific email addresses click the +Add button in the properties pane. The Rewrite sender's email address configuration window will open (Fig. 3.). Here you match the original sender's address and the one it will be replaced with. You can use either local or external target email address.
The last option allows you to decide whether the display name of the original sender should be changed or not - you may specify empty/custom value or the display name of resulting email address.
Important
Please be advised that if you rewrite sender's email address to one that could not be found within your Active Directory, the recipients of the modified messages will encounter original display name, despite the email address has changed. You can avoid this problem by setting either custom or empty display name.
You cannot use the display name of resulting external email address as the information about the display name is not available in Active Directory.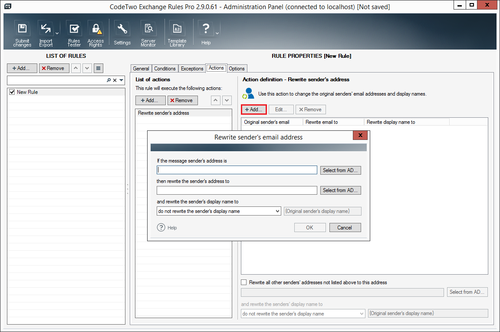 Fig. 3. Sender address rewriting configuration window.
At the bottom of the properties pane there is a checkbox Rewrite all other senders' addresses not listed above to this address. Select this option if you want to rewrite the addresses of all messages that meet the criteria specified in Conditions, but for which there are no specified mappings in the table of the properties pane. When this option is selected, choose the address from Active Directory by clicking the Select from AD button (Fig. 4.). Last but not least, you can choose whether the display name of a sender should be changed as well.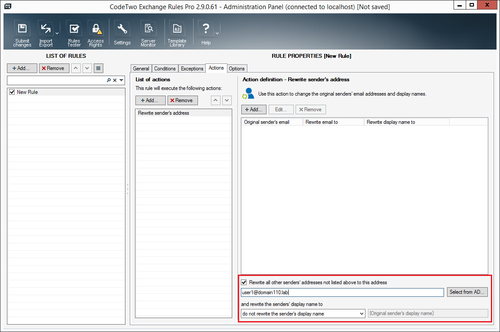 Fig. 4. Configuring rewriting addresses of senders whose source address has not been assigned to any new address.
After configuring the action, the senders' addresses in messages that match the defined Conditions will be automatically rewritten according to the configured mappings.