Activation
Prior to activating CodeTwo Exchange Rules Pro, you have to install the trial version first. Once the trial is installed you do not need to reinstall the program or use any other installer to activate the full version. Simply run the Licensing program on each machine equipped with the Exchange Rules Pro Service and paste the License key received after finalizing your order.
You can purchase the full version of the software on this page.
To open the Licensing program choose Start, Programs, CodeTwo, CodeTwo Exchange Rules Pro and click Licensing. You can also start the Licensing program directly from the program's Administration Panel. Click Help in the Administration Panel's ribbon, then choose Licensing. Either way, a window will display in which you can activate the program by entering your license key and clicking Activate over the Internet (Fig. 1.).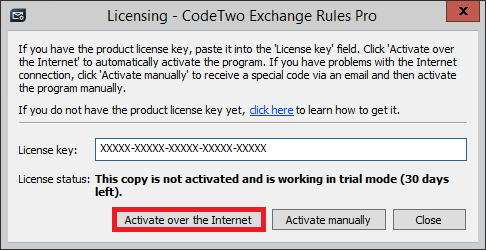 Fig. 1. Entering a license key in the Licensing program.
After activation, the number of available licenses will display in the License status field of the Licensing program (Fig. 2.).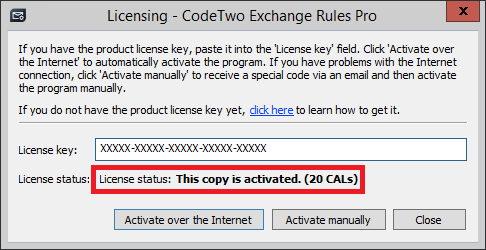 Fig. 2. The License status field showing the number of available licenses.
Now your CodeTwo Exchange Rules Pro can be used without the 30-day trial period limitations. It means the program will process messages without any time limits.
To activate any of the CodeTwo programs, you need to be connected to the Internet. However, if you encounter any Internet access issues you may also activate your program via email. Click Activate manually and follow the steps in the Manual activation window (Fig. 3.).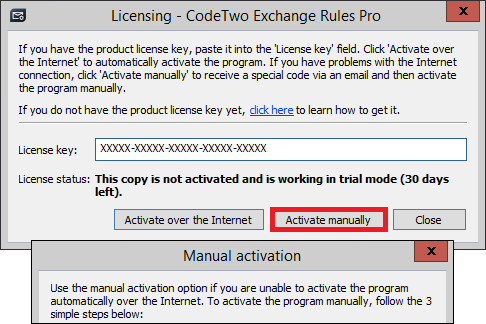 Fig. 3. The Manual activation window.
See next
License Agreement - this article contains the terms and conditions of using CodeTwo software.
See also
How to activate the product manually