Integration with Matomo (formerly Piwik)
This section describes how to integrate CodeTwo Exchange Rules Pro with Matomo. The integration of those two tools lets you measure the effectiveness of your email marketing campaigns and analyze how much traffic you get from them (Fig. 1.):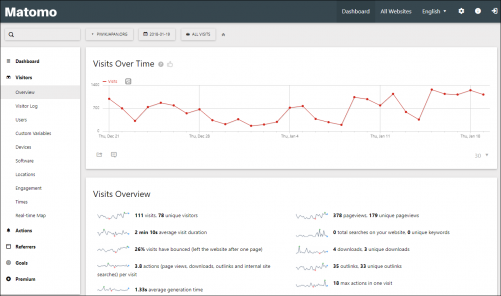 Fig. 1. Tracking email signature campaigns with Matomo.
URL tags available in Matomo
Web analytics tools enable tracking links thanks to URL tagging. Matomo supports five url tags that you can add to any hyperlink to gather detailed data on your web traffic. You can see the list of available parameters below:
pk_campaign (required) – This tag determines the name of the campaign, for example, Winter_Sale. This is the only required utm tag.
pk_kwd (optional) - Used mostly to note the keywords for a paid ad. Example: snowboard+sale.
pk_medium (optional) - This tag usually holds information on the general source of the traffic, like email, blog, or a forum. This parameter is optional and requires installing an additional plugin in Matomo.
pk_source (optional) – Used to determine the source of traffic and is more detailed than the medium tag. Examples for the source field include: email signature, footer, specific blog or thread on a forum. This parameter is optional and requires installing an additional plugin in Matomo.
pk_content (optional) - Used for A/B testing of ads. You can use the pk_content tag to learn precisely which element was clicked to reach your website. Sample values for this tag: side_banner, text_link, or logo_link. This parameter is optional and requires installing an additional plugin in Matomo.
To learn more about tracking campaigns with these parameters, please refer to Matomo's documentation.
CodeTwo Exchange Rules Pro lets you easily insert all or chosen url tags to links in your email signatures.
How to tag links in email signatures with tracking parameters
CodeTwo Exchange Rules Pro simplifies the use of email tracking parameters. Instead of inserting all the tags manually every time you want to configure your links, you can use a dedicated option in the template editor.
Go to the Actions tab and click Edit

to access the template editor

(Fig. 2.).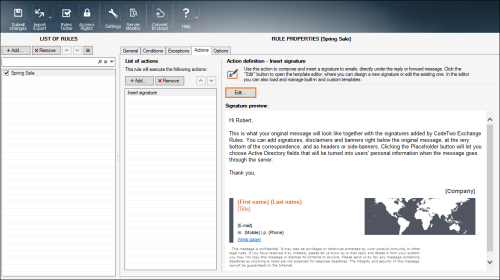 Fig. 2. Accessing the template editor in CodeTwo Exchange Rules Pro.
To insert a tagged link, select the phrase or image that you wish to link and click the Link option on the ribbon (Fig. 3.).
In the Insert link window (Fig. 4.), specify the address of the target website and click Show email tracking parameters to access the URL tagging options.
In the expanded window, choose Matomo as your tracking tool and insert the email tracking parameters of your choice (Fig. 5.). The parameters you set are automatically added to the URL address. When you are done, click ok to save changes.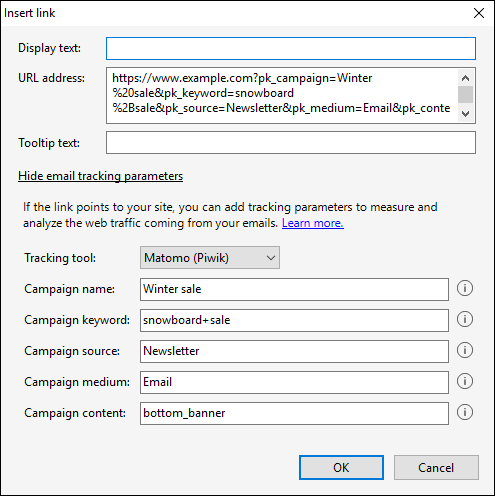 Fig. 5. Inserting the email tracking parameters.
View the results of your email signature campaigns in Matomo Analytics
All traffic obtained from the tagged links is visible in Matomo Analytics reports. Mind that the more URL tags you configure, the more data will be available in the Matomo reports. To access the reporting tools in Matomo, log in your Matomo account and go to Referrers > Campaigns in the left pane of the interface (Fig. 6.).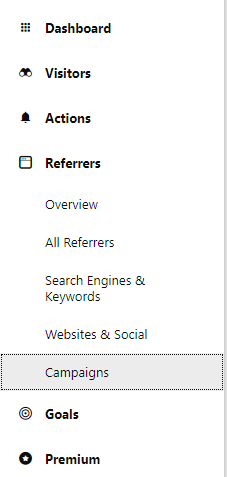 Fig. 6. Motomo reporting tools
You can find more information on analyzing reports in Matomo Analytics in the Matomo online documentation.