CodeTwo Backup for Office 365
Back up Exchange Online, SharePoint Online, OneDrive for Business and Microsoft Teams data
Perform point-in-time restoration of individual items
Download
30-day free trial with support;
no credit card required
Continuous incremental backup
CodeTwo Backup for Office 365 is a proven backup solution that helps you keep your Exchange Online, SharePoint Online and OneDrive for Business data safe. In addition, the program lets you configure continuous incremental backup jobs to keep your backup copies updated at all times.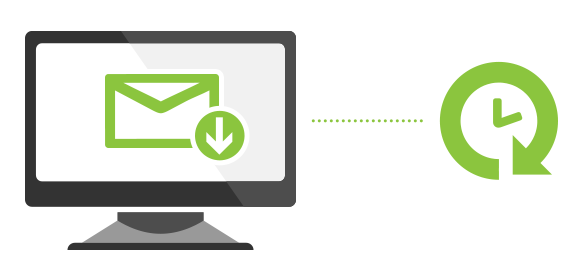 CodeTwo Backup for Office 365 performs incremental backups in cycles. This means a full backup is done only during the first cycle and each subsequent cycle backs up only new items or those that have been modified in Office 365 (Microsoft 365) since the last cycle. This solution not only saves space in your backup storage but also allows you to run backup jobs faster and more frequently.
What is more, there are two types of backup jobs to choose from: continuous and one-time. Continuous backup jobs run constantly: once one backup cycle is finished, another one is started automatically. This feature, in connection with idle time and activity period settings, completely automates the backup process in your organization. On the other hand, one-time jobs can be used to perform full backups of the selected Office 365 data whenever needed. In any case, all backup jobs run in the background and have no impact on Office 365 functionality.
All tasks are configured using a GUI-based Administration Panel – no PowerShell scripting required. Try configuring your own continuous incremental backup jobs now by installing the trial version of CodeTwo Backup for Office 365 that can be used for 30 days.
Find out also: