CodeTwo Backup for Office 365
Back up Exchange Online, SharePoint Online, OneDrive for Business and Microsoft Teams data
Perform point-in-time restoration of individual items
Download
30-day free trial with support;
no credit card required
Central management
CodeTwo Backup for Office 365 is a multi-purpose management tool that allows you to create and monitor all data backup, recovery, and archiving tasks for the entire Office 365 (Microsoft 365) organization from one place. Be in charge of securing all Office 365 users' data by using just a single admin account.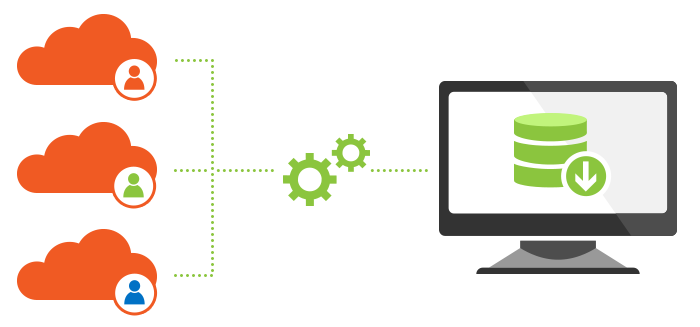 CodeTwo Backup for Office 365 comes with many features that can prove helpful in implementing and managing successful backup and recovery strategies:
Backup jobs can be configured to back up the entire Office 365 data or selected Exchange mailboxes or SharePoint sites only.
The granular recovery option allows you to restore even individual emails or SharePoint documents in case of malicious or accidental deletions.
It is possible to apply different retention policies to your backup storages and archive older data to external devices.
The built-in search engine and filters let you search for and browse through the backed-up data whenever necessary.
The applied security mechanisms (data encryption, password-protected data storages, etc.) ensure effective protection of your backup copies.
All this is accomplished by using the program's convenient user interface only – no knowledge of PowerShell cmdlets is necessary.
Try out CodeTwo Backup for Office 365 for free by downloading a free 30-day trial version of the program.
See also: