CodeTwo Backup for Office 365
Back up Exchange Online, SharePoint Online, OneDrive for Business and Microsoft Teams data
Perform point-in-time restoration of individual items
Download
30-day free trial with support;
no credit card required
Automatic archiving of old and inactive data
CodeTwo Backup for Office 365 consists of a variety of features designed to protect the data of your Office 365 (Microsoft 365) organization. Apart from its core functionality, which is creating data backups, our solution allows you to ensure a long-term retention of old data by archiving such data directly from your backup storage into, for example, an external hard drive or a network drive.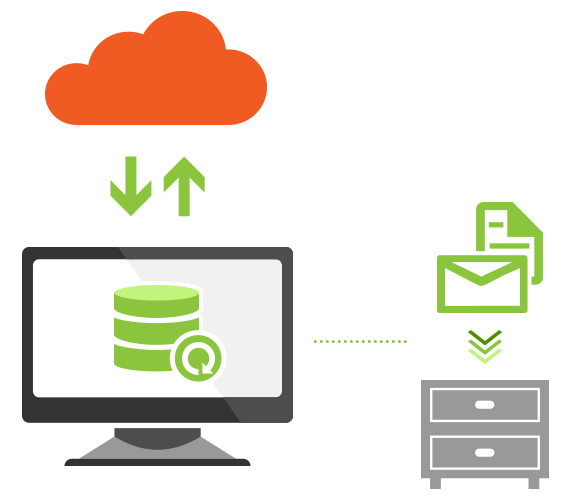 The program can archive Exchange Online and SharePoint Online (including OneDrive for Business) data backed-up in the storage into the same or different repositories. Data archiving is done through the use of archive jobs. Archive jobs can be run manually, whenever required, or automatically, by using the built-in scheduler. The scheduler will start you archive jobs according to the selected recurrence pattern: daily, weekly or monthly. This, in connection with the backup storage retention policy, allows you to completely automate the archiving process in your organization and save disk space at the same time. If necessary, you can import the archived data back to CodeTwo Backup for Office 365. The program also lets you export Exchange Online mailboxes or public folders to PST files, which can be later opened in Outlook.
Download a free 30-day trial version of CodeTwo Backup for Office 365 and try it out for yourself.
See also: