CodeTwo Backup for Office 365
Back up Exchange Online, SharePoint Online, OneDrive for Business and Microsoft Teams data
Perform point-in-time restoration of individual items
Download
30-day free trial with support;
no credit card required
No impact on users
Depending on the amount of data within your Office 365 (Microsoft 365) organization, the first backup process may take from several minutes to days or even weeks. The good news is that no matter how long it may take, with CodeTwo Backup for Office 365 you can rest assured that your employees will experience no Office 365 service interruption or downtime while their data is being backed up.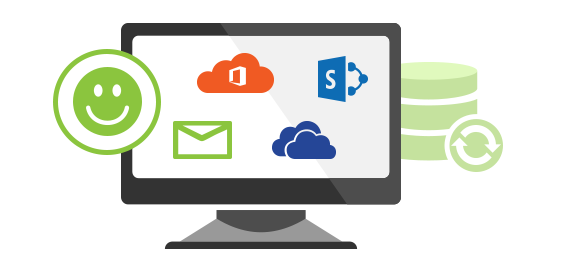 No matter if you are backing up Exchange or SharePoint data, your users will be able to send and receive emails, access all Office 365 resources, read or edit documents on SharePoint sites or their OneDrive for Business sites, etc. The backup process runs in the background, so it doesn't affect any ongoing work – you don't even have to inform your employees that any backing up is actually taking place.
What is more, since CodeTwo Backup for Office 365 performs continuous incremental backups, each subsequent backup cycle will take significantly less time than the initial backup. And in case you still prefer performing backups outside the operating hours of your company, you can take advantage of the scheduling feature and allow the program to run backup jobs automatically whenever necessary.
Download a free 30-day trial of CodeTwo Backup for Office 365 and test it for yourself.
Learn also: