CodeTwo Backup for Office 365
Office 365 mailbox, SharePoint Online
& OneDrive for Business
backup & restore solution
Download
no credit card required;
free support while you test
Backup and storage on cloud-hosted virtual machines
With CodeTwo Backup for Office 365, you are not limited to create an on-premises backup storage only. The program can be successfully deployed on any Windows-based machine, either physical or virtual, that has access to the Internet. This means you can also use cloud-hosted virtual machines, such as the ones available within the Microsoft Azure environment, to back up your Office 365, SharePoint Online and OneDrive for Business data, and keep it safe in the cloud.

In addition to providing another layer of data security, installing CodeTwo Backup for Office 365 on a cloud-hosted virtual machine allows you to manage your backup jobs and access storage locations from anywhere, as long as you have an internet connection. When it comes to hardware, you no longer have to worry about any updates, system maintenance or security patches.
Enhance your backup strategy even further by taking advantage of Azure Managed Disks to:
keep your data encrypted and protected against unauthorized access or theft
provide access to the backed-up data to the selected users only with role-based access control (RBAC)
move your backup storages swiftly between other virtual machines in your resource group
enable backing up of the disk itself to provide another protection against data loss
ensure nearly 100% availability uptime.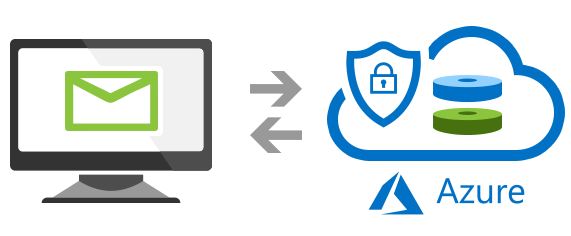 To start using the program and create backups in the cloud, simply install CodeTwo Backup for Office 365 on your cloud-hosted virtual machine that uses Windows operating system, configure a connection to your source server, and create a storage on the hard drive allocated to that virtual machine.
Start your free 30-day trial of CodeTwo Backup for Office 365 now.
See also: