CodeTwo Office 365 Migration
Easily migrate to Microsoft 365
and between Microsoft 365 tenants
Used by 20k+ organizations in 150 countries
Full service availability
Email server migrations to Office 365 (Microsoft 365) have been traditionally planned for the time when all or most employees are out of office. Admins working on weekends and during holidays have become a phenomenon which hardly surprises anyone. Fortunately, thanks to CodeTwo Office 365 Migration, admins can ensure there is no downtime, even when migration occurs during usual business hours.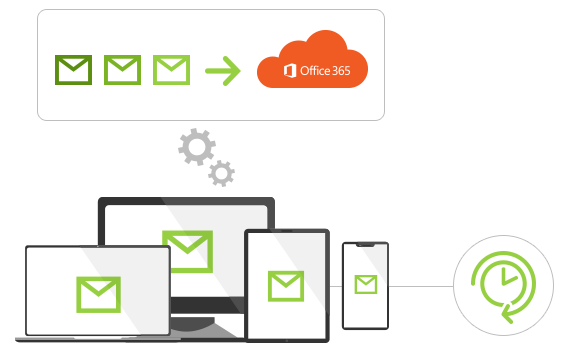 Email service availability is not affected during the migration process. Users can access their source mailboxes during the migration process and start working in the target Office 365 tenant as soon as all (or only selected) data gets migrated.
You can schedule the migration jobs to start at any time and pause whenever you like, thanks to the built-in scheduler functionality. Instant reporting lets you know whenever a migration job is finished or if there are any unexpected errors during the migration process.
Useful links: