CodeTwo Office 365 Migration
Easily migrate to Microsoft 365
and between Microsoft 365 tenants
Used by 20k+ organizations in 150 countries
Automatically create and license Office 365 (Microsoft 365) users
One of the reasons why migration to Office 365 (Microsoft 365) is difficult for administrators is that the whole target environment has to be prepared before the actual migration. Creating target users and assigning the right licenses can take a lot of effort, especially when moving away from a server containing a large number of mailboxes. CodeTwo Office 365 Migration can automatically batch-create users in Office 365 and assign them licenses.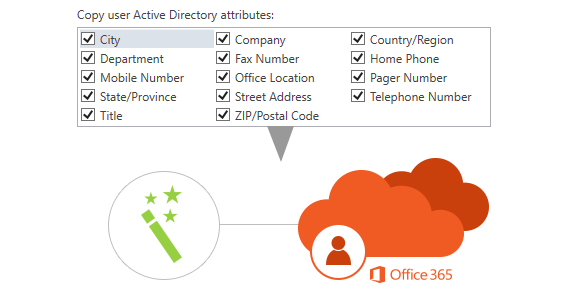 Instead of using CSV files and PowerShell scripts, you simply specify the email address and user name pattern, choose which AD attributes to migrate and which licenses to assign. CodeTwo Office 365 Migration will then create target users and their primary mailboxes based on their source counterparts, and auto-match them for the migration.
Our migration tool also allows you to easily change or standardize naming convention in your target organization. You can configure the program to automatically generate email addresses, on the basis of the users' AD attributes.
Useful links: