CodeTwo Office 365 Migration
Easily migrate to Microsoft 365
and between Microsoft 365 tenants
Used by 20k+ organizations in 150 countries
Support for cutover, staged and hybrid migration
CodeTwo Office 365 Migration offers various migration types. The ability to choose mailboxes to move and apply filters to migrate only specific data from these mailboxes makes it easy to configure the migration process according to your needs.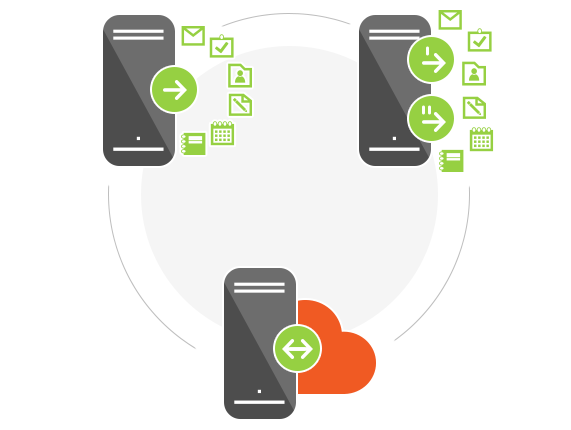 The 3 main migration types could be described as cutover, staged and hybrid.
Cutover is the most straightforward migration type. It moves all mailbox data to Office 365 (Microsoft 365) at once. As CodeTwo Office 365 Migration does not delete any items on the source server and offers unlimited delta migrations (migrating new items after the initial migration process has finished; learn more), cutover migration will work for organizations of any size. Still, it is mostly recommended for small businesses.
Staged migration is a process of migrating data in batches, usually two. You can, for example, migrate only the newest data to Office 365, from the last couple of months, so that your users can swiftly move to Office 365. Then, during the second stage of the migration, you can follow up with the rest of their data. Time and folder filters allow you to freely choose the sequence of the migrated items.
Hybrid migration ensures coexistence of an on-premises and cloud environment at the same time. The hybrid deployment is usually chosen when there is exceptionally large volume of data to move to the cloud, or when the organization chooses to keep some mailboxes on-premises and the rest in the cloud. Not only does CodeTwo Office 365 Migration support the migration within hybrid environment, but also from and to a hybrid deployment. This way, you can be sure your migration scenario is possible whenever you deal with hybrid.
Useful links: