CodeTwo Exchange Migration
Seamless migration to Exchange
2010, 2013, 2016 and 2019
Used by 10k+ organizations from 150 countries
Scheduling the migration
To ease the migration job planning, CodeTwo Exchange Migration offers the scheduler feature which lets you configure the migration job ahead of time or even automate the entire migration process. Once the migration job is scheduled, the program will start and stop it exactly at the specified time and date.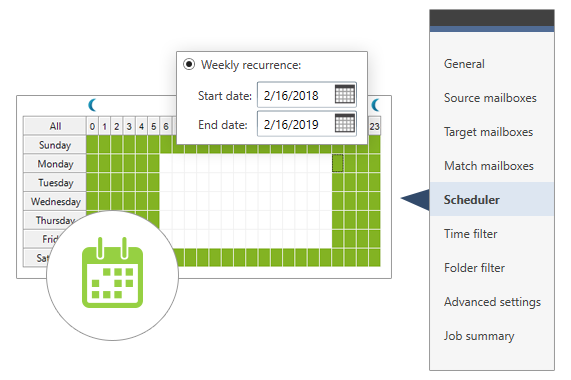 Each migration job can be scheduled separately. Additionally, feel free to set your migration tasks to run only on particular weekdays and during particular hours. The scheduler can carry out a full migration once or run multiple delta migrations.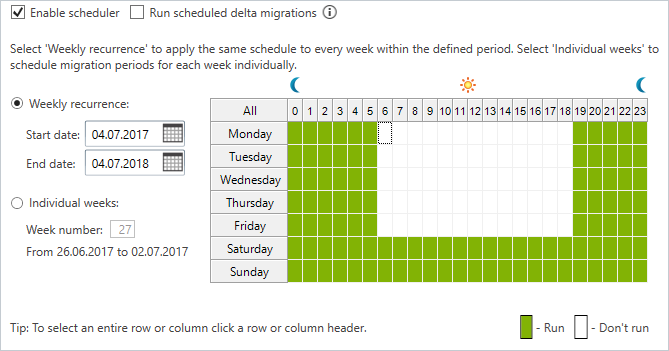 The scheduled migration job can follow one of two patterns:
Weekly recurrence – allows you to automatically run migration e.g. every week on Friday within a certain date range.
Individual weeks – specifies the exact week of the year when the program should automatically perform the migration.
Using CodeTwo migration tool, you can also assign different priorities to selected mailboxes. That way, if there are any mailboxes that you would like to move to the target environment first, simply set their priority number to be lower than used for other mailboxes.
See also: