CodeTwo Exchange Migration
Seamless migration to Exchange
2010, 2013, 2016 and 2019
Used by 10k+ organizations from 150 countries
Safe technology
CodeTwo Exchange Migration is developed by following the privacy by design and privacy by default approach and supplied in accordance with our management system that is certified against ISO/IEC 27001 and ISO/IEC 27018. When using the program, all mailbox data is secure during the entire migration process. There is no third party involved in the data transfer, no remote access to your company network, and no risk of accidental data loss.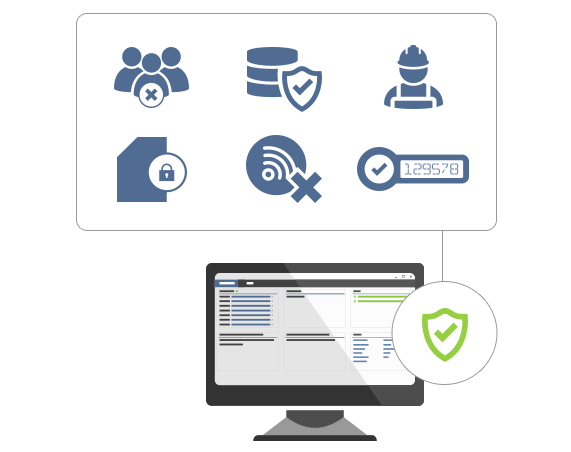 CodeTwo Exchange Migration is installed directly in your source server environment, so external services or third parties are not involved in the process in any way and thus have no access to your data. The mailboxes are transferred directly between source and target Exchange servers – no data other than the log files is stored locally. In addition, the log files are not made available to anyone, unless you decide to share them yourself, for example with your client, management or with CodeTwo (e.g. for diagnostic purposes if you open a service request with us).
When the application copies data from a source to a target Exchange Server, you do not have to worry about any accidental data loss. All data is transferred over a secure, encrypted connection. Your source mailbox data stays untouched during and after the migration, as the program doesn't remove or change anything.
And if you plan to migrate from Office 365 (Microsoft 365) to on-premises Exchange using your MFA-enabled admin account, you are free to go. CodeTwo Exchange Migration supports multi-factor authentication when configuring a connection to your Office 365 tenant. In addition, the program's connection to Exchange Online is secured by the OAuth 2.0 authorization protocol.
See more: