This software has been discontinued. You can check the list of
currently available CodeTwo products here.
Administration Panel
To have a full control of shared items and perform such basic operations as setting access rights for users, creating database backup copies, restoring deleted items and migrating databases to other machines, you can easily and quickly do that via the program's built in Administration Panel (Fig. 2.).
To turn the Administration Panel on, go to Start menu, All Programs, CodeTwo, Public Folders Syncing Master and click Administration Panel. Furthermore, to be able to use the panel you will have to logon providing your credentials (login and password) (Fig. 1.).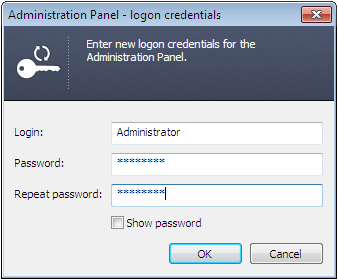 Fig. 1. Login to the Administration Panel.
Tip
During the first logon, it is recommended to change the default login and password to your credentials. It may be done at any time.
The default credentials are Login: admin, Password: admin.
The Administration Panel of CodeTwo Public Folders is located on the machine equipped with the Syncing Master. Since there is always such a computer in every CodeTwo Public Folders network, only authorized users can access it. It allows the network administrator to perform a number of administrative operations from an easy-to-use user's interface (Fig. 2.).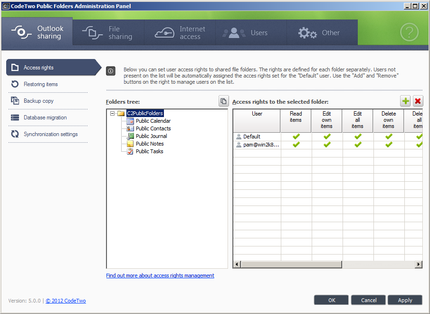 Fig. 2. The Administration Panel of CodeTwo Public Folders Syncing Master.
The Administration Panel consists of:
These options give you full control of the company shared information. Furthermore, you can be sure that all important data is always kept safe and can never be lost since you can backup and restore all elements from your CodeTwo Public Folders database easily. Last but not least, nothing is going to hold you back thanks to the internet access to the Syncing Master.