This software has been discontinued. You can check the list of
currently available CodeTwo products here.
How to create a shared address book in Outlook?
In order to create an address book that can be used by multiple users:
Open Outlook and navigate to the Folders view as shown in Fig. 1. (you can also use the Ctrl+6 shortcut). Create a new folder in the C2PublicFolders tree by right-clicking it and choosing New Folder (if necessary, follow this article for guidelines on locating the C2PublicFolders tree in Outlook and creating new folders).

Fig. 1. Accessing the Folders view in Outlook.
Type the name of your folder and choose Contact Items in the Folder contains drop-down list (Fig. 2.). Click OK to create it.

Fig. 2. Creating a new contact folder.
The new folder is now also visible in the People view (Fig. 3.).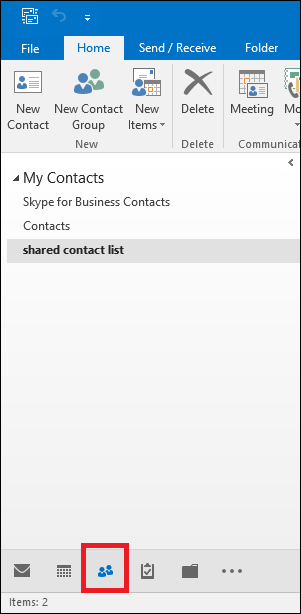 Fig. 3. Locating the People view in Outlook.
Right-click on the folder and choose Properties. The folder Properties window will open. On the Outlook Address Book tab make sure that the Show this folder as an e-mail Address Book option is selected (Fig. 4.). Outlook will now treat this folder as an address book. By default, the name of this address book will be the same as the name of your newly created folder.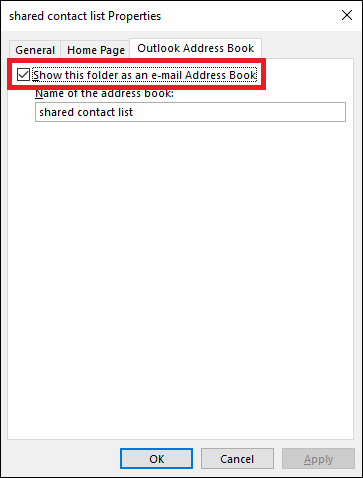 Fig. 4. Properties of the new folder.
Add all the contacts that you want to share among your users to this new folder.

These contacts will now be available in the associated address book. You can access this book when you compose an email, via the To/Cc/Bcc buttons (Fig. 5.) or by clicking the Address Book button on the Home ribbon in Outlook.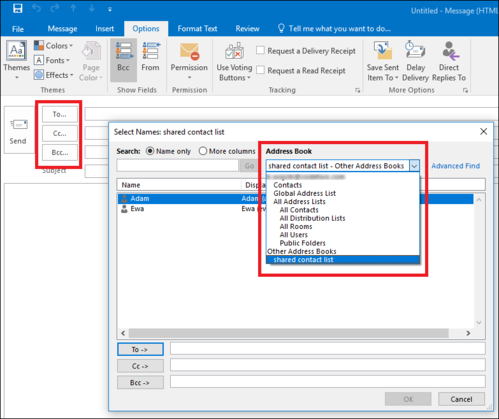 Fig. 5. Accessing the new shared address book.