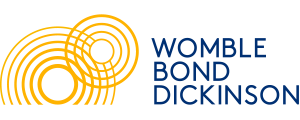 Summary
Company name:
Womble Bond Dickinson (UK) LLP
Number of employees:
1,200
Number of emails processed every day:
27,000 inbound 11,000 outbound
Problem:
The company needed a reliable email signature management solution which works in Exchange Online. They required an easy way to manage signatures from a single location to maintain a consistent look to all emails
Solution/Product:
CodeTwo Email Signatures 365
Implementation type:
1,500 mailboxes
Implementation time:
1 day
Company description
Womble Bond Dickinson (WBD) is a law firm with office locations spread around numerous cities in the United Kingdom and the United States. Over a thousand of employees, a network of partners all over the world, as well as company's transatlantic reach and high email usage all cause digital communication to be one of WBD's key priorities. The solutions they look for need to be modern, forward-thinking and dynamic – just like their excellent team that is always determined to keep pace with their clients.
Problem
WBD needed a solution which would ensure a consistent look across all signatures sent from their employees' mailboxes. For such a sizeable company, which sends out tens of thousands of emails on a daily basis, it's an incredible challenge to ensure each and every email is professionally branded with the right signature.
The company has already used an email signature management tool for their local Exchange Server. But with their planned migration to Microsoft 365, the problem was that WBD needed a solution which works with the cloud environment.
Solution
WBD used the migration as the opportunity to look for alternative email signature management options to meet their business needs. They have used CodeTwo Active Directory Photos before – a freeware tool from CodeTwo. Since they liked the program, they decided to check out our email signature management solution. After reviewing their current provider's solution against the CodeTwo offering, the company chose to trial CodeTwo Email Signatures 365. "We have been very impressed with CodeTwo, from the initial demonstration from the Customer Service team, through the free trial and final setup", says Wayne Kerswill, Network Analyst at Womble Bond Dickinson.
The solution turned out to be easy to install, configure and use. Kerswill also points out that they were especially impressed by how user-friendly the software is. "The design tool is much nicer to user than the previous solution we had", he adds.
Womble Bond Dickinson knows that their email signatures are now in good hands. Their email communication is visually uniform regardless of email clients and devices used to send emails. "The CodeTwo software ensures we maintain a consistent look to all signatures from cloud-based mailboxes which are all managed from a single location", confirms Kerswill. With CodeTwo, WBD has found a solution which does everything they needed.
See more customer success stories