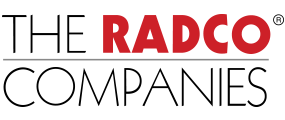 Summary
Company name:
The RADCO Companies
Number of employees:
~500
Number of emails processed every day:
~4,000
Server type:
Office 365 with various subscription plans, partially synced with local Active Directory
Problem:
Inability to use different templates for different email signatures
Solution/Product:
CodeTwo Email Signatures 365
Installation type:
Around 80% of users benefit from the program
Company description
The RADCO Companies specializes in real estate development and management for multifamily apartment homes. They are based out of Atlanta, GA and currently own and manage around 15,000 apartment units.
Problem
The main issue of the company was being unable to use different templates for different email signatures. All employees use Exchange through Office 365; however, licensing ranges from Exchange Online to Exchange Enterprise E3. Because of that, some users have full Office suites (with Outlook) installed, while others use only OWA. On top of that, around 100 users are synced through local Active Directory. In this situation, native Office 365 tools turned out not to be effective and advanced enough when it comes to email signatures management. For the sake of maintaining good brand image, the RADCO Companies needed to find a tool which would ensure email signature uniformity and unlock more options, unavailable natively in Office 365.
Solution
Ilan Reisman, IT Systems Administrator at The RADCO Companies searched for a solution which would help the company overcome problems with managing email signatures. Searching the Internet for a product with good reviews and users' experience, he has found CodeTwo Email Signatures 365. The software seemed exactly what the company needed within their infrastructure. Mr Reisman was particularly happy with the quick response from CodeTwo Customer Service who gladly helped with setting up a demo. "Product looked fun, easy and simple to use" – he described his first impressions after having installed the software. Choosing this solution turned out to be a great choice. "Love the compatibility with MS Azure/O365 and how simple and easy it is to use and manage" we heard from him after the software had been thoroughly tested. The issues have been addressed and thanks to the solution: "Now one person can manage different signatures on different platforms for about 500 employees around the U.S.".
See more customer success stories