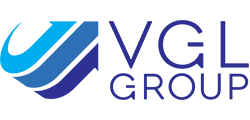 Summary
Company name:
VGL Group Sp. z o.o.
Number of employees:
350
Number of emails processed every day:
20,000
Server type:
Office 365
Problems:
Email signatures were not unified. Logo and images did not appear in the messages
Solution/Product:
CodeTwo Email Signatures 365
Installation type:
320 users
Implementation time:
About two weeks including the migration process
Company description
VGL Group is one of the leaders in the Polish logistics industry, with over 15 offices located throughout Poland and abroad. They mainly cooperate with large corporations, but do not hesitate to form and maintain partnerships with small businesses as well.
Problem
The company sends out an overwhelming number of emails every day and is fully aware that each of those emails is a marketing and branding opportunity. Because of that, their Management decided that the company needs to add email signatures with a unified layout, regardless of the email client and device used to send them.
VGL Group needed an email signature management tool which would append professional email signatures – with no blocked pictures, signatures inserted directly under replies and forwards, contact details automatically filled or removed if empty and more. Moreover, they wanted to manage their email signatures easily and quickly, so that changes could be applied right away and without having to spend long hours or days to learn how to do it.
Solution
Mr. Paweł Komorowski, determined to find a reliable solution, contacted a Microsoft Partner who recommended CodeTwo Email Signatures 365. As the software promised to solve all problems the company had with their email signatures, and on top of that offered a free 14 day trial, they did not hesitate to test the product. During the testing phase, Mr. Komorowski was surprised to see how easy it was to manage their email signatures, yet how many options were available. Even before the trial period expired and the program was thoroughly tested, there was no doubt that it is just what VGL Group needed. Now, after using the software for some time, Mr. Paweł Komorowski shares his opinion: "CodeTwo Email Signatures 365 is a good product which I would recommend to all companies which want to have full control of signature content. What is more, it has a very decent price, especially considering the opportunities it unlocks. It resolved our email signature managing issues, so that now all signature details are consistent."
See more customer success stories