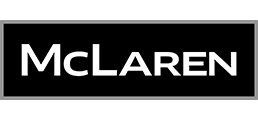 Summary
Company name:
McLaren Construction
Number of employees:
~700-800
Number of emails processed every day:
>40,000
Server type:
Office 365 with various email clients
Problem:
Inability to apply generic signatures to email as different people had different requirements
Solution/Product:
CodeTwo Email Signatures 365
Installation type:
Microsoft Office 365 with 725+ user mailboxes and other shared mailboxes 25+
Implementation time:
4 hours (signatures set up in around 20 minutes)
Company description
McLaren is a leader of the UK's construction industry specializing in construction, property and interiors. The company is recognized for providing outstanding service to markets such as commercial offices, retail, student accommodation, logistics, or hotels.
McLaren Construction strongly focuses its efforts on providing the highest quality of service and delivery to their customers – both exisiting and new ones.
Problem
The main problem McLaren Construction faced was an inability to apply generic signatures to Office 365 emails as different people had different requirements. The company has already been using CodeTwo Exchange Rules to centrally manage email signatures on their on-premises Exchange Server. Once the need to move to Office 365 arose, they had to be sure the same flexibility in email signature management will be guaranteed. As McLaren always maintained an excellent level of service in all areas, they also required their email signatures to look professional in everyday business communications.
Solution
Daniel Blackman from McLaren Construction looked for a solution that could replace the on-premises application and provide the same range of functionalities in the cloud. After the Internet search, he came across CodeTwo Email Signatures 365.
After trialing the program, Blackman stated that "CodeTwo Email Signatures 365 was a simple implementation process. It was wizard driving and left little room for configuration errors. In some ways it is simpler and easier to use than the on-premise product offering. The way in which CodeTwo have designed the cloud based product makes it a great tool when requiring the features that it offers for Microsoft Office 365."
The implementation of CodeTwo Email Signatures 365 solved the problem of managing email signatures for different users with different needs. McLaren Construction used the program to enable Active Directory group based signatures. "Using this methodology, we could apply signatures to suit – for example some people were based on our construction sites and their preference was for us to display their mobile phone number in addition to their work number." - said Daniel Blackman. He also added - "CodeTwo made the above possible offering us flexibility in our signature approach and a central management interface which made making minor and major changes easy."
After the implementation of CodeTwo Email Signatures 365, the company decided to continue improving their email signatures by using other features like "the ability to add branding or logos which change depending on the business and our current activities / events." – said Daniel Blackman.
See more customer success stories