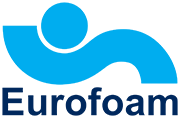 Summary
Company name:
Eurofoam Group
Number of employees:
2,440
Number of emails processed every day:
Up to 40,000
Problem:
After moving to Microsoft 365 (Office 365), their previous email signature management tool for IBM Notes was no longer compatible
Solution/Product:
CodeTwo Email Signatures 365
Implementation type:
1,000 mailboxes
Implementation time:
1 month
Company description
Eurofoam Group is a leading European manufacturer of flexible polyurethane foams. The group consists of 36 foam production and converting plants that operate in 11 countries across Europe, including Austria, Germany, Switzerland, Poland and Russia. Eurofoam's innovative solutions are made to the highest standards and allow their customers and partners to succeed in their markets. The company's flexible polyurethane foam products are used in almost all sectors of industry, including bedding and furniture, automotive, leisure and sports equipment, acoustics and noise protection, as well as packaging.
Problem
Each company that is part of the Eurofoam Group operates with a high degree of independence in their region. This allows them to adapt their solutions to meet the specific needs of their local markets. The same applies to email signatures used across the group – they share common elements but are tailored for each audience. Eurofoam has been using an email signature management tool for IBM Notes for many years. However, after moving their mailboxes to Microsoft 365 (Office 365), the tool was no longer compatible, so they needed a new solution.
Solution
Eurofoam first found CodeTwo Email Signatures 365 on Microsoft AppSource. After doing market research in the field, they decided to test it. The company's first impression about the software was very positive. "[It is] a very flexible and easy solution for signatures management, with many options for customization, which are necessary in our company", says Rafał Paszkowski, Group IT Infrastructure Manager at Eurofoam. He points out that during the entire testing and selection period they "didn't see any problems with service functionality" and had access to "full professional support". He also praises the fact that whenever they "had to ask about some details, there was no problem to get quick answers". One of the main advantages of the program is the ability to select an Azure region where the company's Microsoft 365 tenant is registered and where the programs' settings are stored, which was very important for Eurofoam's German locations. Mr. Paszkowski concludes that "after all tests, we saw that CodeTwo Email Signatures 365 solution gives us full possibility to manage signatures from one place and still defines standards for signatures we use in our company".
See more customer success stories