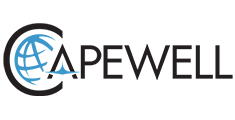 Summary
Company name:
Capewell Aerial Systems
Number of employees:
250
Number of emails processed every day:
3,500
Problem:
Lack of the offsite email backup and email signature solution in an Office 365 environment
Solution/Product:
CodeTwo Backup and CodeTwo Email Signatures 365
Implementation type:
120 users
Implementation time:
4 hours
Company description
Capewell Aerial Systems, founded in 1881 in the United States, is a world leader in life support and aerospace. The company is an acclaimed provider of products for safe delivery of crew and materials via aircrafts, specialized equipment for life support and military, law enforcement and humanitarian organizations around the world. The products and services delivered by Capewell are of the highest quality as they must perform flawlessly in life-threating situations.
Problem
After migrating to Office 365, the company had to face new management and data security challenges. The main issue was to ensure local backup of emails migrated from an on-premises environment to the cloud. The organization required email backup for compliance purposes as well as for quick and easy restores and offline mailbox viewing. Capewell also lacked an efficient way to manage Office 365 email signatures for users across entire organization.
Solution
John Chaleunphone, the representative of Capewell Aerial Systems, came across CodeTwo solutions during a conference he attended. What is more, another company that uses CodeTwo software recommended it to Mr Chaleunphone. This convinced Capewell to use two CodeTwo solutions. To fully address their needs, the company implemented CodeTwo Backup and CodeTwo Email Signatures 365. The first-hand experience was that CodeTwo software is "very easy to use". Mr Chaleunphone also recognized that when he needed assistance, "the support was great and it was very straightforward from the demo all the way to implementation." The representative of Capewell admitted that CodeTwo solutions have made his life much easier. Once asked in what way, he said – "it helps me sleep a little better at night knowing we have additional email retention and we are not 100% reliant on Office 365 archiving." He also added "CodeTwo allowed me to manage and control email signatures for the entire organization through an easy to manage console. It saved me lots of time not having to individually set up over 120 signatures in Outlook."
See more customer success stories