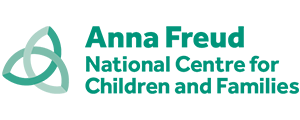 Summary
Company name:
Anna Freud National Centre for Children and Families
Number of employees:
250
Number of emails processed every day:
Up to 12,000 per day, with average numbers between 7,000 – 9,000
Problem:
Inconsistent branding and information in email signatures, no central management
Solution/Product:
CodeTwo Email Signatures 365
Implementation type:
250 users, 300 mailboxes
Implementation time:
Phased migration over 1 month (including user testing)
Company description
The Anna Freud National Centre for Children and Families is a charity organization taking care of children's mental health. With over 60 years' experience, the organization provides professional help and support for young people and their families struggling with mental health problems. The aim of the Anna Freud Centre is to help those individuals lead a normal life and achieve their life goals.
Problem
After migration to Office 365, the organization had no Office 365-compatible signature software on board. As a result, users needed to individually set up their signatures through Outlook. With no central management solution, email signatures of employees showed inconsistent formatting, unacceptable organization's branding or incorrect user information. Some emails were even sent without a signature added to them. As the concern of being perceived unprofessional – especially by external recipients – was growing, the organization decided to implement a solution that would allow for central email signature management in Office 365.
Solution
The representative of the Anna Freud National Centre for Children and Families, Catriona White, came across CodeTwo Email Signatures 365 through an Internet search. As the CodeTwo software was positively reviewed on an online forum, the organization decided to check it out. According to Mrs. White, the initial testing revealed that signatures created via CodeTwo Email Signatures 365 are "neat and there were no issues with incorporating the organization's branding". What's more, the organization's IT team "were able to implement various differently branded signatures through CodeTwo". As Mrs. White concluded, "this turned out to be an easy and user-friendly solution." The representative of the Anna Freud Centre also recognized the CodeTwo team was "extremely responsive to questions" as well as "very patient and understating" during the time of software implementation. When asked about how the CodeTwo's solution helped the organization, Catriona White pointed out that "all users are now sending emails with consistently branded signatures" and that the organization is able to "control the information that is contained in signatures, and any changes are made centrally."
See more customer success stories