CodeTwo Office 365 Migration
Secure migration
Data security during the migration is one of the greatest concerns for most companies. Is the data on the move safe? Are there any third parties involved that could access the migrated data? Can any items get corrupted on the move? Those questions haunt administrators who face the migration task. CodeTwo Office 365 Migration answers those questions, removing any security-related doubts.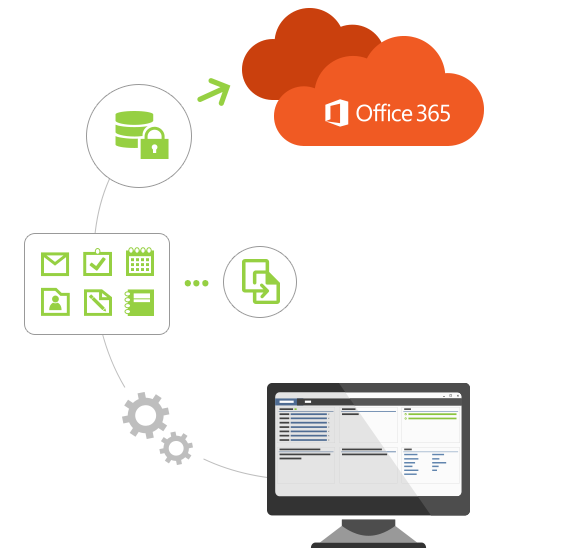 CodeTwo Office 365 Migration is a tool which meets the highest security standards. It is also built with our ISO/IEC 27001 and ISO/IEC 27018-certified Information Security Management System as well as with the privacy by design and privacy by default approach in mind. There are no intermediary third parties involved at any point of the migration process. You are responsible for the data – you choose what to migrate and where to, while our migration tool makes sure nothing gets lost or intercepted during the process.
The program's settings and configuration information are stored locally and the mailboxes data is encrypted while on the move. You can ensure that only users with required permissions have access to any data processed by the software. CodeTwo Office 365 Migration supports multi-factor authentication, which allows you to make sure that you will not have to compromise your security measures at any point.
In case there are any problems with certain mailboxes or items, our migration tool offers comprehensive reports and automatic notifications. This way, you can easily find the source of a problem and fix it immediately. Migration doesn't have to induce stress due to missing of any items.
If you encounter any technical issues, we've got your back. Your subscription includes 24 hours a day, five days a week technical support from our in-house team of experts.
Useful links: