We've teamed up with Microsoft to deliver a new feature for CodeTwo Web Add-in – email signatures added automatically to emails composed in Outlook for iOS and Android. Early access coming very soon!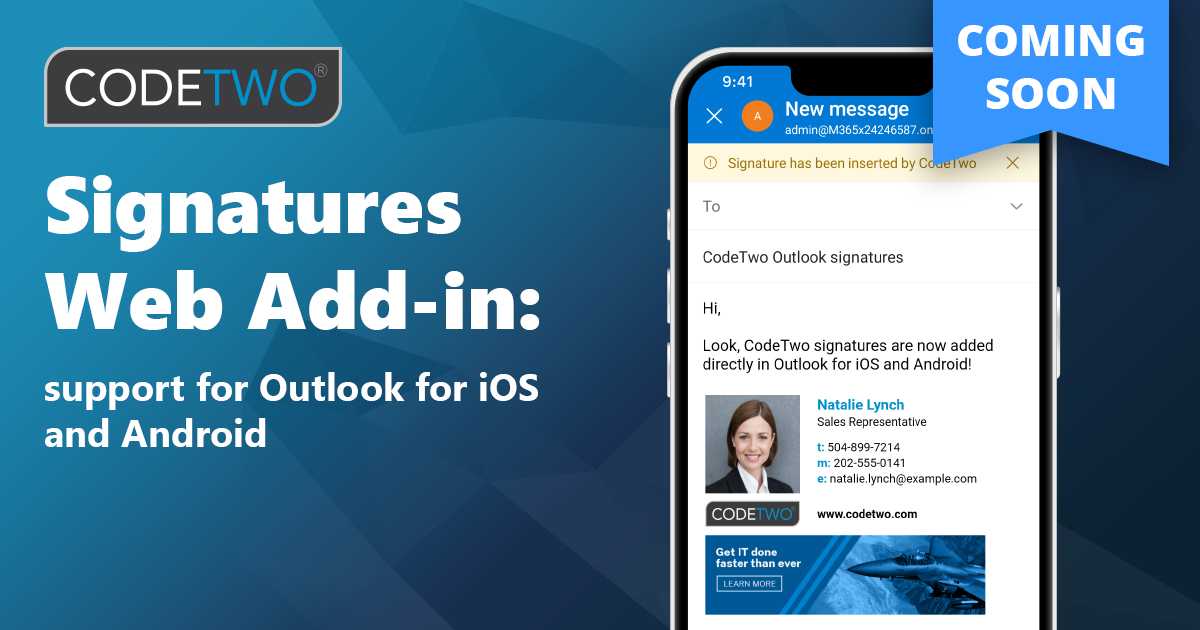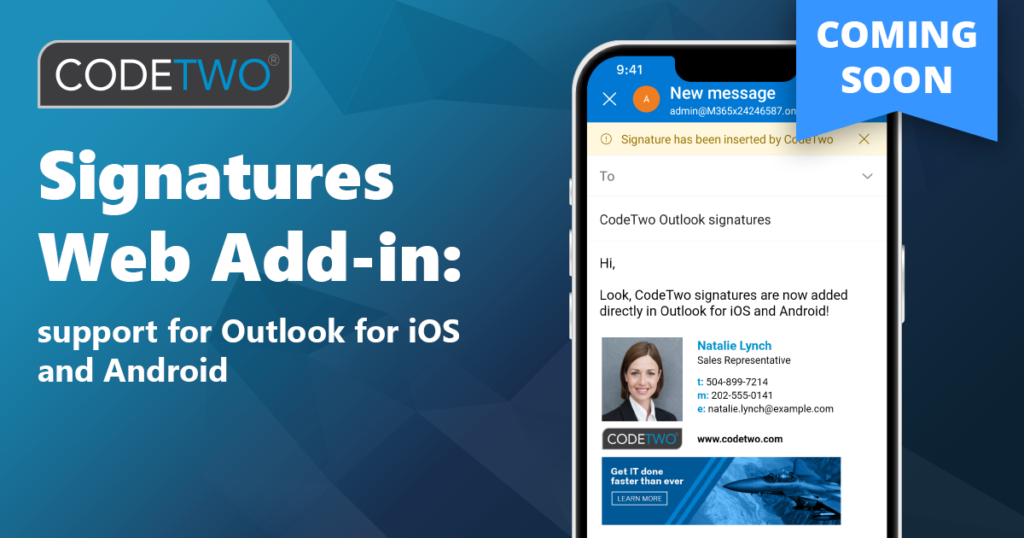 How will this work?
The signature adding process will be fully automated. Our Web Add-in will insert the correct signature into an email as soon as users start typing it in their Outlook mobile app. Different signatures can be added to new emails and replies/forwards. Here's how it will look like for new messages: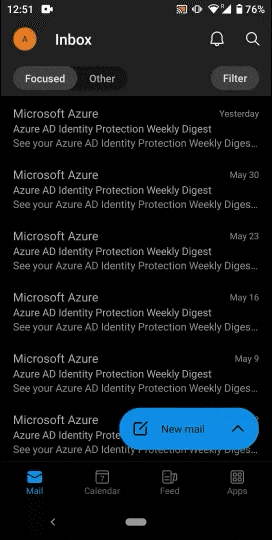 To make use of this feature, CodeTwo Email Signatures 365 needs to work in Outlook (client-side) or combo signature mode.
When will the new feature become available?
From the concept stage to the final product, our Dev Team cooperated closely with Microsoft in the development of the feature that allows our Web Add-in to automatically add signatures to messages in Outlook mobile apps.
Right now, we're only waiting for the release of the new version of Outlook for iOS and Android that will support this new feature. The rollout is still being done by Microsoft. Once it's complete, we'll start providing early access to the new feature in CodeTwo Email Signatures 365 to our customers. Stay tuned!