If you are using our software to manage email signatures and disclaimers in Exchange, then this news is for you. We released a new version of the following products from the CodeTwo Exchange Rules family:
The new version brings significant changes to the Sent Items Update (SIU) service, which now uses the OAuth 2.0 authorization protocol to connect to Microsoft 365 (Office 365). Our Dev team also made improvements to the program's architecture and introduced several fixes to problems reported by our customers.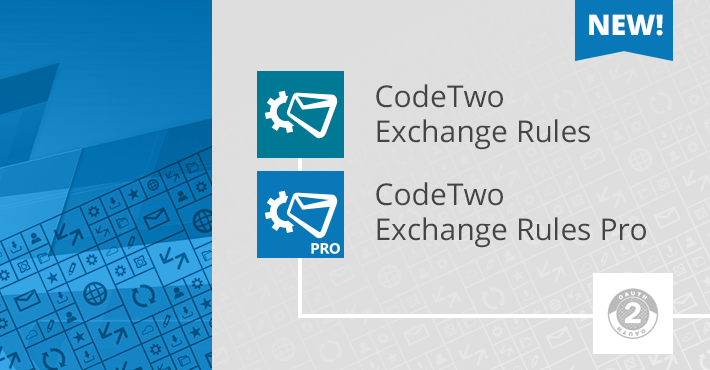 Continue reading "Update to the CodeTwo Exchange Rules software family – OAuth 2.0 support and more"