[Update]: This article was first published on June 4, 2020. It was updated due to changes concerning Outlook roaming signatures feature development and release.
Microsoft is in the middle of rolling out a new feature for Outlook for Windows called roaming signatures (or signature cloud settings). The new feature changes the way Outlook email signatures are stored. Instead of storing them on a local drive (ironically, in roaming user profiles), signatures are moved to the cloud (and tied with a user's account), which makes them available on all devices running Outlook for Windows that are configured with this user's email account. As there is a lot of inaccurate information regarding the feature, let's explain what this feature really is, when to expect it (if you still don't have it), and whether it affects CodeTwo solutions at all.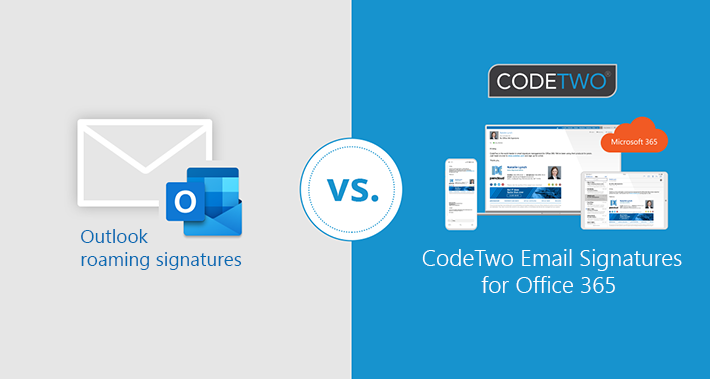 Continue reading "Outlook roaming signatures vs CodeTwo email signatures"