As mentioned earlier, CodeTwo's CEO, Szymon Szczesniak, is showcasing our major upcoming feature for CodeTwo Email Signatures for Office 365 at Microsoft Ignite 2020.
It's a new Web Add-in, developed together with Microsoft, that will work with Outlook for Windows, OWA and Outlook for Mac, and add client-side signatures to the email body in real time. This add-in can be deployed from within the Microsoft 365 admin center company-wide, without any user interaction.
See our CEO's session hosted by the Microsoft Outlook Add-in Team at Ignite: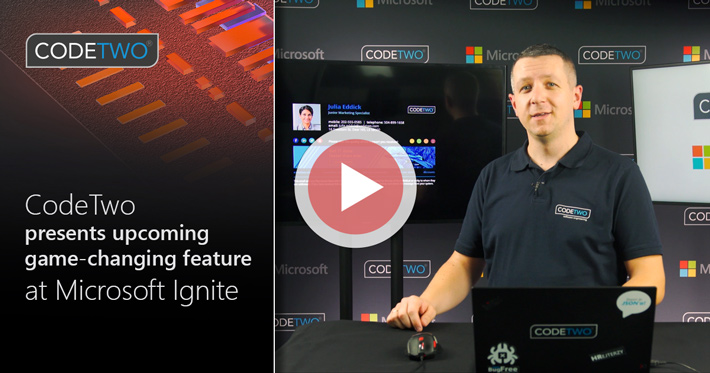 Please note that this add-in will reach GA around December, but closed beta invites will be sent out soon.