[Update]: This blog post was updated on January 04, 2021 to include information on beta testing and global release.
As mentioned earlier, CodeTwo's CEO, Szymon Szczesniak, is showcasing our major upcoming feature for CodeTwo Email Signatures for Office 365 at Microsoft Ignite 2020.
It's a new Web Add-in, developed together with Microsoft, that will work with Outlook for Windows, OWA and Outlook for Mac, and add client-side signatures to the email body in real time. This add-in can be deployed from within the Microsoft 365 admin center company-wide, without any user interaction.
See our CEO's session hosted by the Microsoft Outlook Add-in Team at Ignite: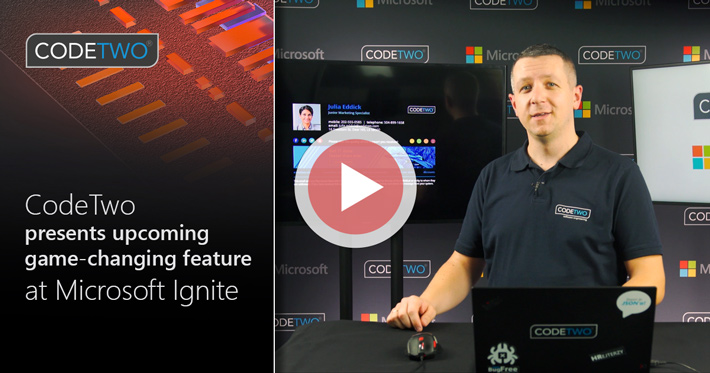 The add-in is currently in closed beta testing (if you want to take part, contact our Customer Support). Its global release date depends on Microsoft – according to Microsoft's roadmap it's Q1 2021 for the monthly channel and Q3 2021 for the semi-annual channel.