Microsoft Ignite 2020 is just around the corner and we have some very exciting things planned for the event. We'll be joining a session hosted by Microsoft during which we will present a brand new feature for our flagship product, CodeTwo Email Signatures for Office 365.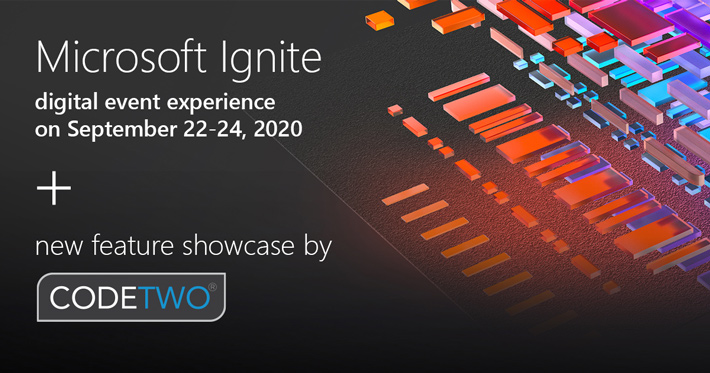 We can't reveal much just yet, but we know that many of our clients have been looking forward to this new functionality in our email signature manager for some time now. I can also tell you that the upcoming feature will take advantage of the newest API from Microsoft, which will be presented at the session as well. After the event, we will launch sign-ups for closed beta access, and in a few weeks the new feature will be rolled out globally.
If you want to be one of the first to learn about this feature, make sure to register to Microsoft Ignite. This years' edition is an all-digital experience. It will take place September 22-24 and it's completely free.
We will definitely provide more information after the event, so stay tuned.