CodeTwo Exchange Rules Pro
Centrally managed email signatures, disclaimers, marketing banners and email flow control
Support for all email clients (including Outlook and mobiles)
Used by thousands of companies around the world
Windows Server certified
Download
30-day free trial with support;
no credit card required
Customer Case Study
UNICEF France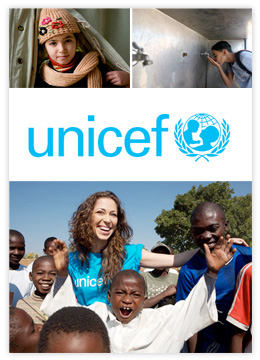 Company description
UNICEF, in accordance with its Charter and Mission Statement, works with government, civil society organizations and other partners. The French Committee for UNICEF is one of the 35 committees in the world and works to advance children's rights to survival, protection, development and participation, and is guided by the Convention of the Rights of the Child.
Problem
UNICEF France uses a virtualized Exchange Server 2010 to host their 250 mailboxes and process over 5,000 emails daily. Their IT manager, Alain Vondra, was searching for an email disclaimer solution to replace the disappointing built-in Exchange 2010 tool. He wanted something more user friendly, but also robust enough to allow for easy management of multiple personalized signatures and quick implementations of new email campaigns addressing current issues around the world.
Solution
Mr. Vondra found CodeTwo Exchange Rules PRO via web search. After 1 day of testing he was convinced that he found what he had been looking for and decided to deploy the software in his organization. Today he is happy with the decision: "CodeTwo Exchange Rules PRO is more friendly to use than Exchange 2010 transport rules, and the GUI is very intuitive to manage. I can personalize multiple signatures for different organization services very quickly to react when a child urgency happens in the world. The software gave me exactly what I was looking for, in term of functionality, and performance it's even more than I expected."
Summary
| | |
| --- | --- |
| Company name: | UNICEF France |
| Number of employees: | over 100 |
| Number of emails processed every day: | 5,000 |
| Server type: | Exchange 2010 virtualized |
| Number of servers: | 1 |
| Problems: | lack of an easy-to-use solution in Exchange 2010 to manage personalized disclaimers |
| Solution/Product: | CodeTwo Exchange Rules Pro |
| Installation type: | 250 mailboxes |
| Installation time: | 1 day |