[Update]: This Customer Story is currently archived and is available here.
We are proud to let you know that a customer story of Dyer & Butler, a company providing public and private infrastructure services in England and Wales, using CodeTwo Email Signatures for Office 365 has been featured by Microsoft in their Customer Stories.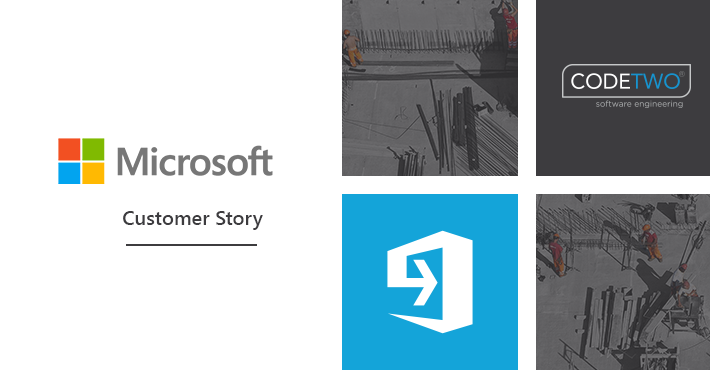 Microsoft regularly publishes Customer Stories of the clients who use solutions based on Microsoft's technology and which save time and effort in their everyday work. This time you can read a story on how CodeTwo Email Signatures for Office 365 helped Dyer & Butler, a trusted engineering company, to solidify the brand image and improve productivity with professional automatic email signatures.
How did our solution help?
Dyer & Butler, with 700 employees, needed a central solution for email signature management that perfectly integrates with Office 365 technology and brings automation to the process. The company's choice was CodeTwo Email Signatures for Office 365 which made it possible for them to create and control email signatures centrally. With our cloud-based solution on board, users do not have to remember about inserting email signatures to every email and be responsible for complying with company's visual identity policies – now it is automated by CodeTwo Email Signatures for Office 365.
In the Customer Story, Ian Thomson, IT Manager of Dyer & Butler, said that since they use our solution "every email sent from their Office 365 organization helps build their brand" and that "email signatures always look sophisticated, even when sent from mobile devices."
To read the full story, go here.