We just can't seem to slow down! Our modern Web Add-in for Outlook desktop and OWA is the first email signatures add-in to pass Microsoft's rigorous app validation and is now listed on Microsoft AppSource (Office Store). Which means it's super easy to deploy organization-wide. After developing this new type of Outlook add-in with Microsoft (and being the first vendor to release such add-in to general public), we've just made another huge step to strengthen our position as the leading provider of email signature solutions.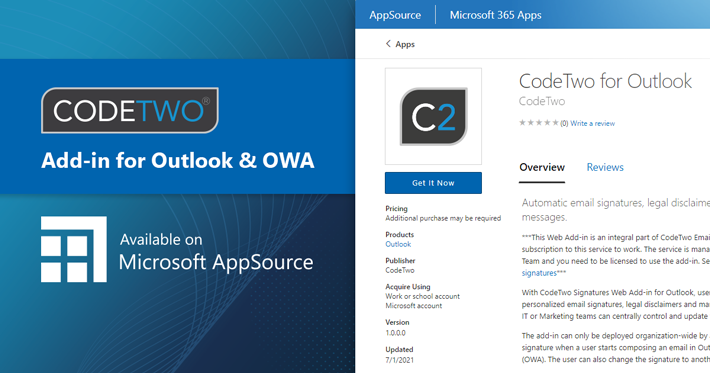 What does this change mean for our users? It's now easier than ever for admins to centrally deploy the Web Add-in across Microsoft 365 users. Simply visit the add-in listing on AppSource and click Get it now. You will be automatically moved to Microsoft 365 admin center, where you can select users or groups who should automatically get it (or the whole organization). And that's it! The CodeTwo Signatures Web Add-in for Outlook will automatically appear for the users you specified. Signature add-in deployment has never been quicker!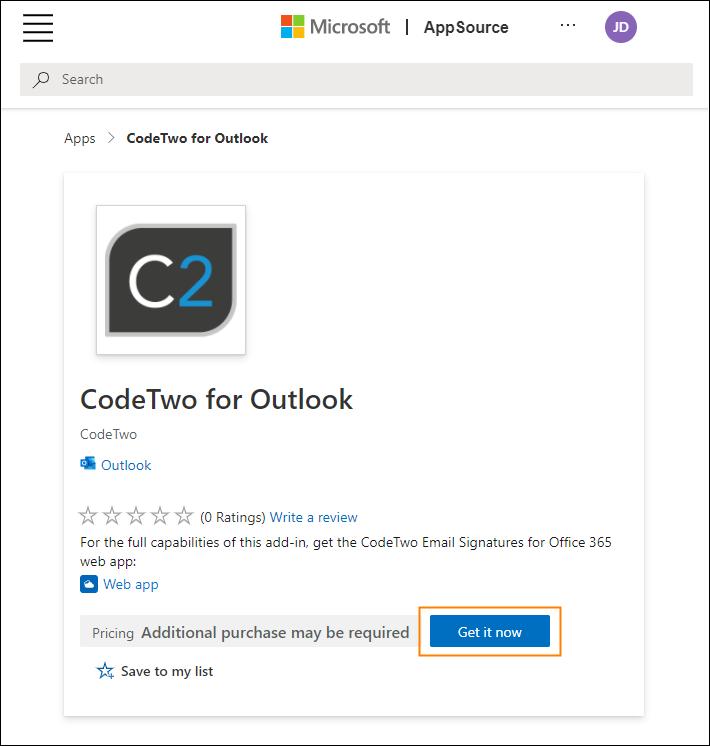 See this article in the user's manual for full deployment instructions.
The Web Add-in is a part of CodeTwo Email Signatures for Office 365 and requires our signature management software to work in client-side or combo mode (learn more about signature modes). You also need to create at least one client-side signature rule and apply it to those users who should get signatures in Outlook.
For more information about the Web Add-in, refer to this FAQ.
Important information for existing add-in users
No action is required from you. If you've already deployed the Web Add-in to your organization by using a manifest file, the add-in will continue to work and provide your users with signatures.