Windows Server 2008 or earlier versions have no tools allowing admins to update and manage Active Directory users' images. Uploading photos to Active Directory lets you display them in Lync or in Outlook 2010/2013 internal emails, GALs, contact cards and meeting requests. This blog post will describe a totally free and lightning fast application that allows for quick and easy Active Directory photo administration, including uploading or exporting Active Directory photos and bulk photo actions in Active Directory.
There are two known ways of updating Active Directory pictures, which require using either Exchange Management Console (EMS) or IDirectoryObject and IADsUser interfaces to upload an image to a user object in Active Directory. The latter requires creating a Visual C++ application, so lets forget about it. The EMS procedure is less complicated but equally cumbersome because it uses Import-RecipientDataProperty cmdlet commands and does not allow bulk uploads or imports. It also requires you to meticulously prepare all image files to meet Active Directory photo requirements prior to uploading them.
There are some third-party tools already available that simplify the entire process, at least by adding a user's interface, but they are mostly paid. Fortunately, we have a tool called CodeTwo Active Directory Photos which does the job and does it absolutely for free. It also supports bulk photo actions in Active Directory so it's a tidbit for anyone struggling with AD management. Watch the video below to see how this freeware works.
How to upload a photo to Active Directory to display it in Outlook and Lync?
Uploading a user's or employee's photograph to Active Directory is very easy and can be done in four simple steps:
1. Install the free application CodeTwo Active Directory Photos on your Windows Server or on any other machine with access to Active Directory (and with permissions to modify AD contents) and launch it (Fig. 1).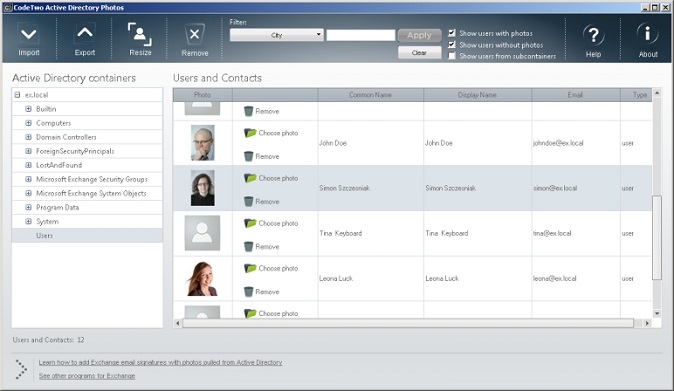 Fig. 1. CodeTwo Active Directory Photos user's interface.
2. Select an Active Directory container your user is located in, find this user in the list and click on the Choose photo option and choose a user's photo from your disk.
3. In the resulting dialog box, you can resize your image or keep the original dimensions. No matter if the image meets AD requirements or not (e.g. it is bigger than 100kb), it will be automatically processed by the program and added to thumbNailPhoto attribute of a user when you accept it (Fig. 2). So there is no need to worry about that but can you use this for additional tweaks or if you don't like the way the picture gets displayed.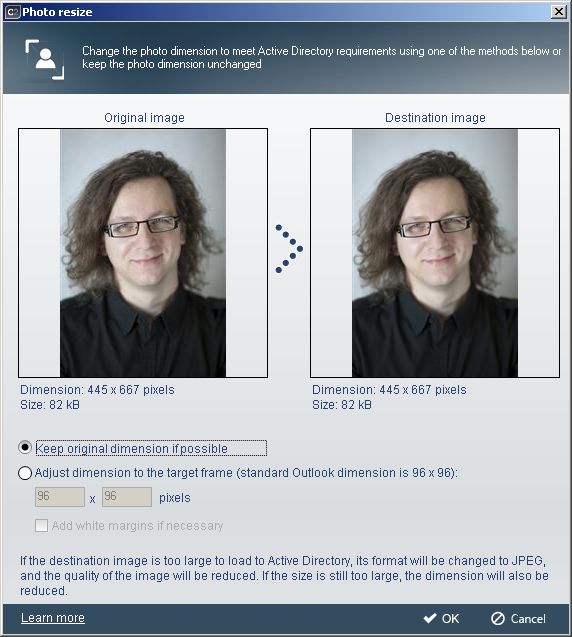 Fig. 2. Uploading user's picture to Active Directory.
4. Clicking OK will upload the photograph and it will display in Outlook and Lync from that moment on.
How to import users' images to Active Directory? Bulk photo actions in Active Directory.
Importing multiple users' pictures at once to Active Directory is also very easy.
1. In CodeTwo Active Directory Photos, click the Import button on the top menu. The import window will appear letting you select the location folder of your photos and the pattern of file names that will automatically match photos with proper users (Fig. 3).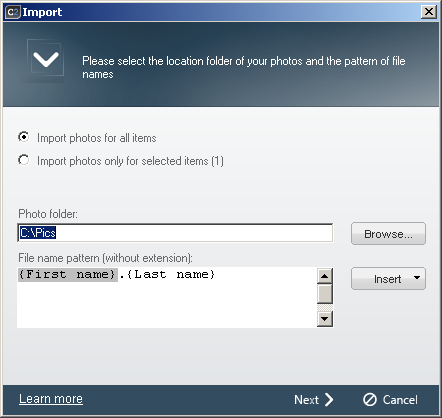 Fig. 3. Selecting folder with images to import them to Active Directory.
2. Browse your disk to locate the folder with employees' images. Make sure the pictures are saved according to the defined pattern. If you have chosen a pattern as shown in Fig. 3, your images should be saved like in the image below (Fig. 4). Keep in mind they can be of any format – not only JPG.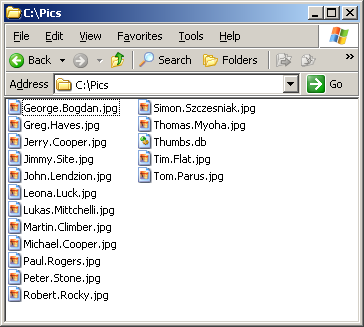 Fig. 4. Images prepared to be uploaded to Active Directory.
3. Clicking Next will match images to users so that you'd be able to see if you have planned everything correctly. Pictures without a match will be displayed on the right-hand side in the resulting window (Fig. 5).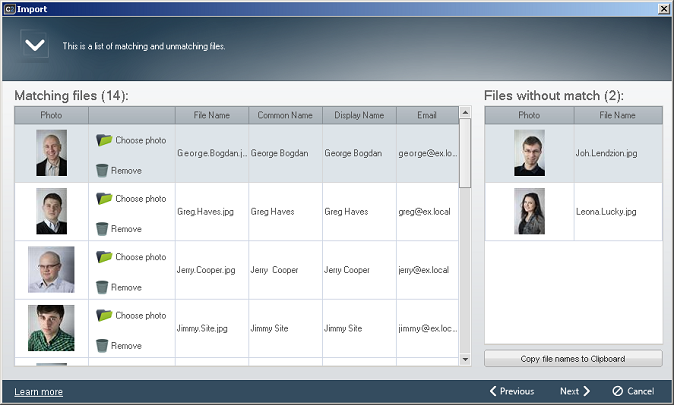 Fig. 5. Matching files prior to sending images to Active Directory.
4. When you click Next, all matching files will be added to AD. Make sure the unmatched files are later properly saved to correspond with Active Directory placeholders of given users and uploaded to AD too.
Once the pictures are sent to Active Directory, you can enjoy Lync and Outlook 2010/2013 Active Directory photographs (Fig. 6, Fig. 7).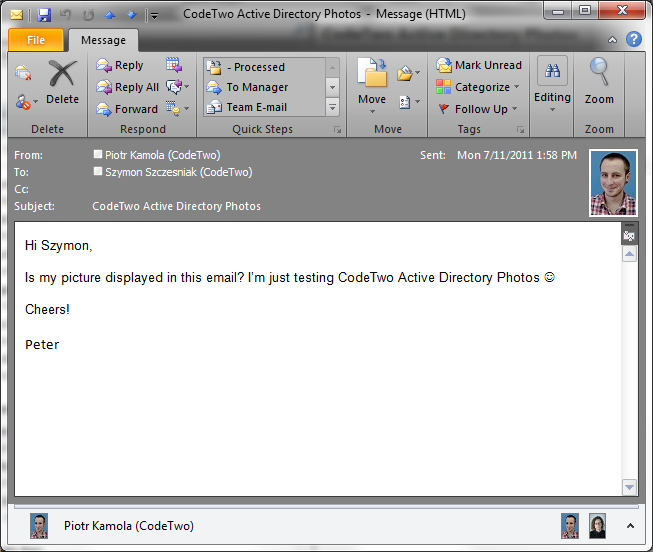 Fig. 6. An Active Directory user's picture displayed in Outlook 2010 internal email.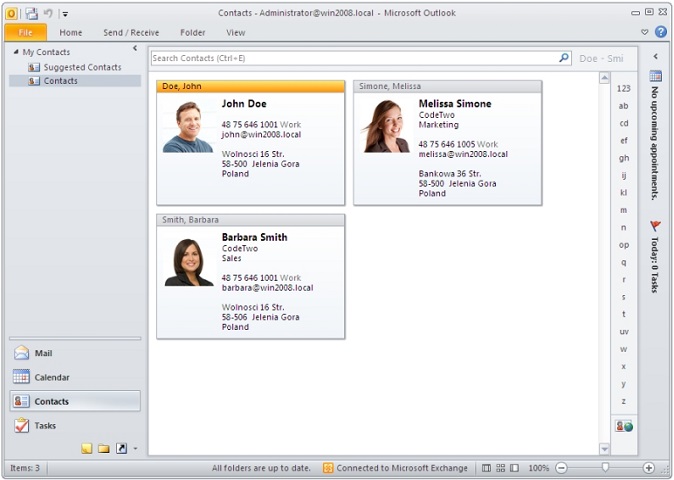 Fig. 7. Active Directory photos displayed in contact cards in Outlook 2010.
You can also add Active Directory pictures to email signatures in external emails. To do this, you'd have to combine CodeTwo Active Directory Photos with CodeTwo Exchange Rules PRO. Learn more about adding Active Directory photos to outbound Exchange emails.
Suggested reading
Learn more about CodeTwo Active Directory Photos
The Exchange Team Blog: GAL Photos in Exchange 2010 and Outlook 2010