[Update]: This post was updated on March 6, 2020.
Uploading photos to Active Directory lets you display them in SharePoint, Skype for Business and Lync or in Outlook 2010, 2013, 2016 internal emails, GALs and contacts. In this blog post I will discuss a free tool from CodeTwo that allows you to easily bulk upload, export and remove Active Directory photographs without using PowerShell.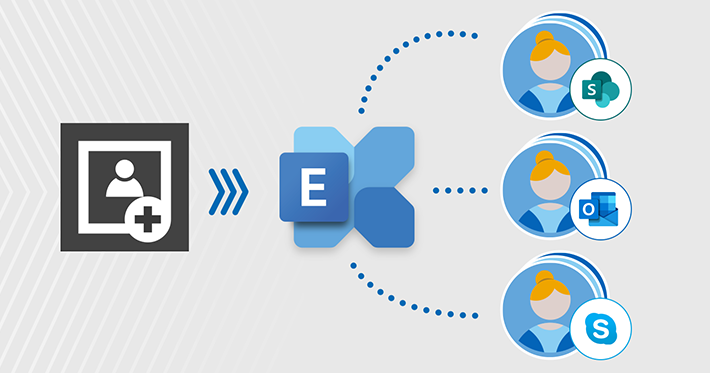 There are two known ways of updating Active Directory images. They require using either the Exchange Management Console (EMS) or IDirectoryObject and IADsUser interfaces to upload an image to a user object in Active Directory. The latter requires creating a Visual C++ application, so let's forget about that. The EMS procedure is less complicated but equally cumbersome because it uses Import-RecipientDataProperty cmdlets and doesn't allow for bulk uploads or imports. It also requires you to prepare all image files to meet Active Directory photo requirements prior to uploading them.
So, to make uploading easier, we created a free tool called CodeTwo Active Directory Photos. It supports bulk photo actions in Active Directory like adding, editing and removing images from AD for multiple or individual users.
How to bulk upload user photos to Active Directory without PowerShell?
Uploading employees' photographs to Active Directory using CodeTwo's free tool is very easy and can be done in just a few steps:
Download and install CodeTwo Active Directory Photos (it's free) on your Windows Server or on any other computer with access to Active Directory (and with permissions to modify AD contents). Launch it. Here you can check the supported platforms and system requirements.
Select an Active Directory container on the left. You will see a list of available users in the selected AD container in the Users and Contacts section. If a user already has a photo, it will be displayed next to the user's name.

To upload photos for all users in the chosen container, select them in the Users and Contacts section (you can use the Ctrl+A key combination to select all contacts or hold Ctrl and select individual users by clicking on them).

Once you have selected the users, click the Import button on the toolbar to upload their photos.

In the Import photos window, specify the path to the folder containing user photos you want to upload, set the file name pattern and click Automatch to upload the photos.

Note: The program can automatically match photos to users based on the file name pattern and Active Directory fields like First name, Last name, Title, etc. To use this feature, make sure that the image file names follow the file naming pattern you set up in the program.

In the Match photos window, you can see users who already have their photos uploaded and those who need manual matching. To manually upload photos of selected users, click the upload icon next to the avatar.

When you select a photo, the Edit photo window will open. You can use it to make some adjustments like resizing or rotating the image.

Note: If you are not sure if your images meet the AD requirements (for example, they are bigger than 100kb), don't worry. The program will properly process them anyway.

Click OK to upload the photograph. If you have more users without a matching photo, click Next to proceed the next image.
Once the images are sent to Active Directory, you will see them synchronized to Outlook 2010/2013/2016 emails: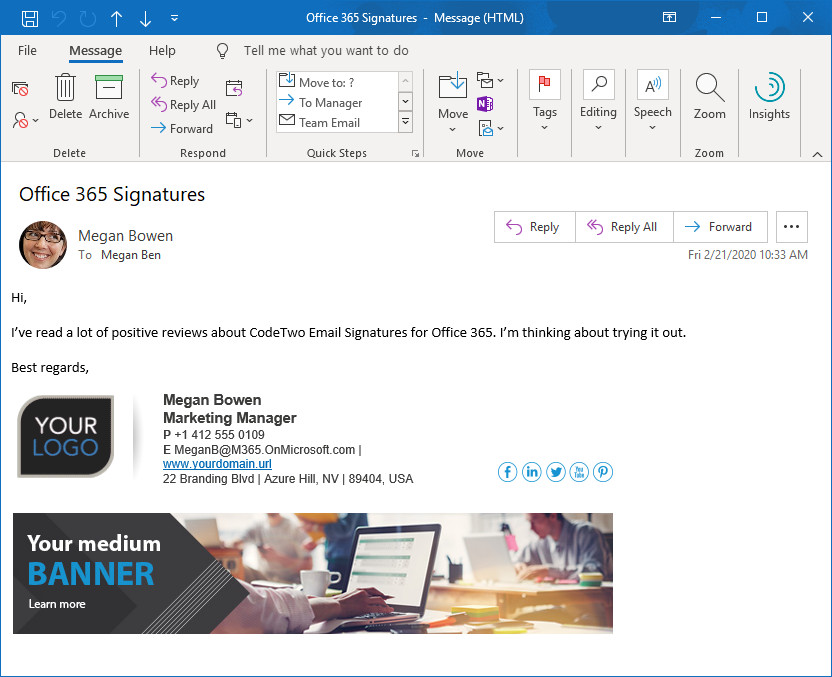 contacts and GALs: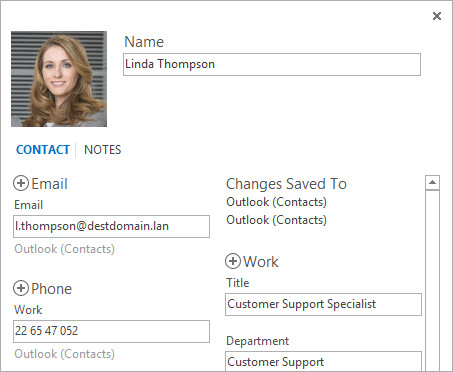 Lync, Skype for Business and SharePoint: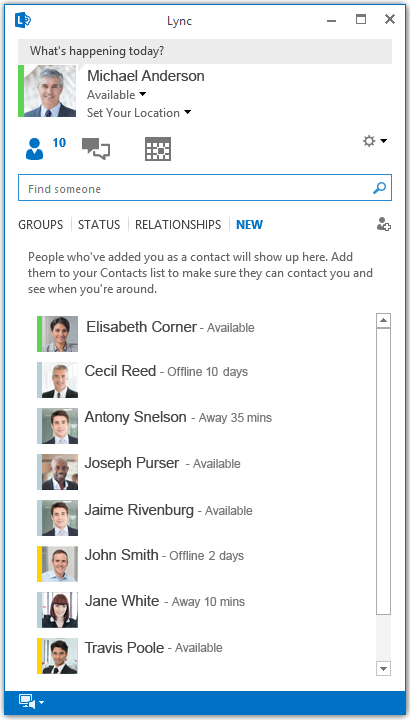 If you would like to change any of the photos, simply upload another one for selected or all users. If you want to remove the photos of selected users, use the Remove button or the trash bin icon next to the picture.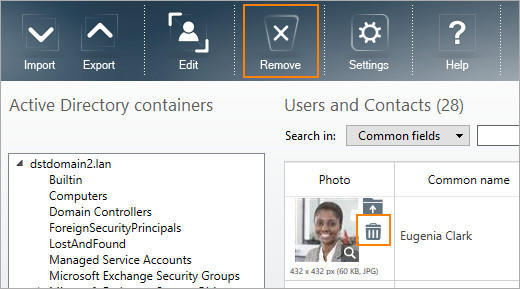 Active Directory photos in email signatures
You can also add Active Directory pictures to email signatures in external emails. To do this, you have to use CodeTwo Active Directory Photos with our solution for email signature management – CodeTwo Exchange Rules or CodeTwo Exchange Rules Pro.
See also: