Once you have completed a hybrid configuration in your company, it turns out that the job is not done yet. After a quick verification whether the hybrid is set up correctly, you notice that some of the users are not synchronized properly. And if that is the case, you need to do some additional adjustments. If you hit the roadblock during the synchronization it is most probable that the problem will be related to user synchronization between local Active Directory and Azure AD. Common causes for this are:
Lack of rights to Organizational Units (OU) or AD objects (users, groups or computers) for a service account used by Azure AD Connect (AAD Connect)
The improper scope of objects synchronized with Office 365. In other words, perhaps an OU that contains a certain user object, group or computer was not selected in the AAD Connect configuration wizard.
You can encounter these problems when you run the synchronization from on-premises AD to Office 365. But this can also happen the other way round when you run the synchronization from Office 365 to on-premises AD or in both directions. Look at the most common scenarios here:
In this article, I will show you how to manage these situations in an environment with hybrid configuration and Centralized Mail Transport enabled.
A user has an account in Office 365 but not in local Active Directory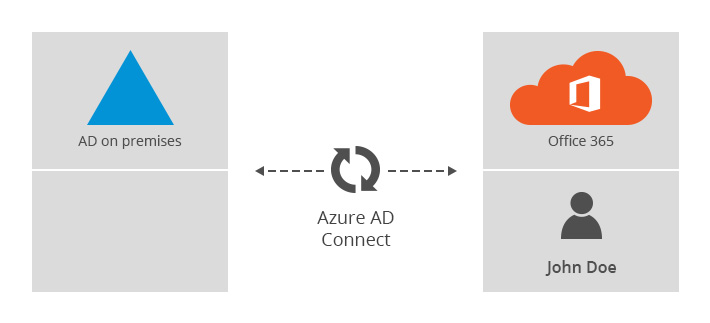 Continue reading 'How to merge an Office 365 account with an on-premises AD account after hybrid configuration?'