Easily migrate from Exchange Server to Office 365 (Microsoft 365) with CodeTwo Office 365 Migration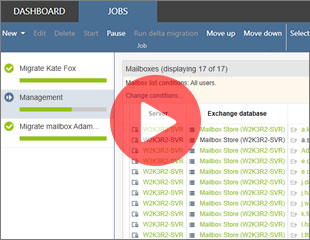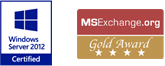 "I love a tool that is advertised as being able to perform a task, and it does just that. It just works."
– J. Peter Bruzzese
(Microsoft MVP, Office Servers and Services)
Migrating on-premises Exchange Server to Office 365 (Exchange Online) can be a challenging task to complete. There is no native solution that allows migrating all mailboxes at once directly to Office 365 (unless you use the PST import function, which is not regarded as a reliable one). In the case of Exchange 2010, 2013 or 2016, migrating mailboxes often requires setting up a hybrid deployment. In all cases, the migration can cause downtime, involves using several PowerShell commands and preparing mailbox mapping CSV files. Plus, there are no filtering options available at all.
CodeTwo Office 365 Migration can help you simplify the entire migration process. Thanks to this GUI-based mailbox migration tool, you will be able to easily migrate the contents of all on-premises mailboxes (primary and archive) and public folders to the cloud. All without complicated preparations, PowerShell scripting and downtime.
Key features:
100% GUI based mailbox migration tool
Migrate all item types to Office 365
Easy public folders migration from Exchange Server to Exchange Online
No impact on users
Scheduled mailbox migration option
Intelligent delta scan before making the final switch
Migration pause/resume option
Configuration wizards and migration checklist
Bulk target user account creation
Smart source and target mailbox auto-matching
Log files and reporting features
---
How it works?
CodeTwo Office 365 Migration is a mailbox migration tool that is installed within the source server's domain. To start using it, just open the program's Administration Panel and click Create a new migration job. This initiates a wizard which guides you through the entire migration setup process.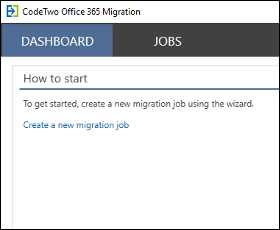 The first thing to do is connect to the source Exchange Server and choose which mailboxes you want to migrate. The account used to configure the connection needs to have certain management roles assigned. CodeTwo Office 365 Migration will help you assign the required roles. Next, use the target server connection wizard to connect to the Office 365 tenant to which you want to migrate your data.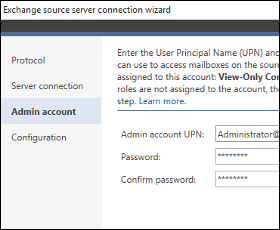 CodeTwo Office 365 Migration comes with the capability to automatically create mailboxes in Office 365 and match them with source mailboxes. To complete these actions, you can either use the default settings, or define your own patterns by using the source and target server data.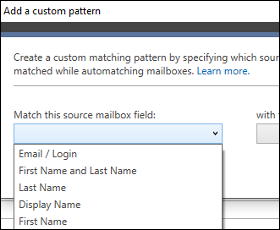 Other available migration job settings include scheduling migration jobs to start and stop automatically at specified dates and times, limiting the number of items you want to migrate by their age and type, and setting the number of concurrent mailbox migrations. CodeTwo Office 365 Migration automatically rewrites email addresses from the EX format to SMTP for the source items with the SMTP address property defined, which is useful when you migrate from legacy versions of Exchange Server.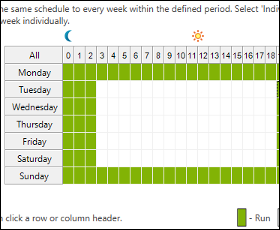 When the migration job has been configured and all mailboxes have been matched with their target counterparts, you can start migrating your mailboxes and public folders to Exchange Online right away.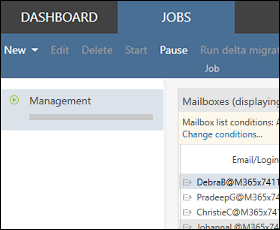 At any point during the migration, you can easily generate reports to track the progress of the migration or check if the program has encountered any problems in the process. Reports are generated for a single mailbox, entire migration job or for all configured jobs.