CodeTwo Office 365 Migration
Easily migrate to Microsoft 365
and between Microsoft 365 tenants
Used by 20k+ organizations in 150 countries
Customer Case Study
Faber Bau GmbH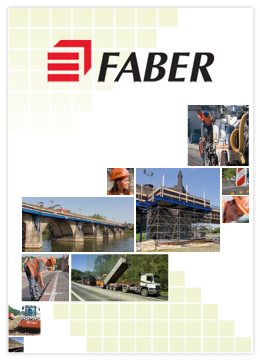 Company description
Faber Bau GmbH is a German construction company, founded in 1909 in Schlierschied im Hunsrück.
A leading construction services provider in Rheinland area, Faber Bau is a medium-sized company, with 780 employees. The company is also renowned for their high quality roads and bridges repair services.
Since 2010, the company is a subsidiary of the French construction group Eiffage.
Problem
The aim of the company's IT department was to consolidate MS Exchange mailboxes from multiple domains into one, new domain. The trust relationship between old domains was not an option. The process had to be performed automatically, without any impact on end users.
Solution
Faber Bau GmbH already uses another CodeTwo product, CodeTwo Exchange Rules 2010, for central e-mail signatures management. Once the migration of mailboxes to Office 365 became imminent, company's System Administrator, Ökkes Doldur, immediately contacted CodeTwo and asked for an advice. After learning more about CodeTwo Office 365 Migration, he and the Faber Bau GmbH IT management chose it as a suitable solution for the project.
"The program is intuitive and well thought out. Super software!" – Ökkes Doldur summed up shortly after the successful migration.
Summary
Company name

:

Faber Bau GmbH

Number of employees

:
2,000
Number of emails processed every day:
circa 10,000
Server type (source):
Microsoft Exchange Server 2010
Server type (target):
Office 365
Number of servers (source):
3
Problem:
Migrating and consolidating mailboxes from multiple on-premises Exchange Servers to Office 365.
Solution/Product:
CodeTwo Office 365 Migration
Number of migrated mailboxes:
750
Total migration time:
2 weeks