CodeTwo Exchange Sync
Synchronize Exchange folders
Access public folders on mobile devices
Synchronize data in real time
For Exchange Server 2013, 2010 & 2007

Easy deployment and setup
Depending on your company needs and requirements, CodeTwo Exchange Sync can be installed directly onto Exchange Server or other platform, or even a workstation*. The only requirement is for the computer where the program is installed to be connected to the Microsoft Exchange server or servers that will participate in data synchronization.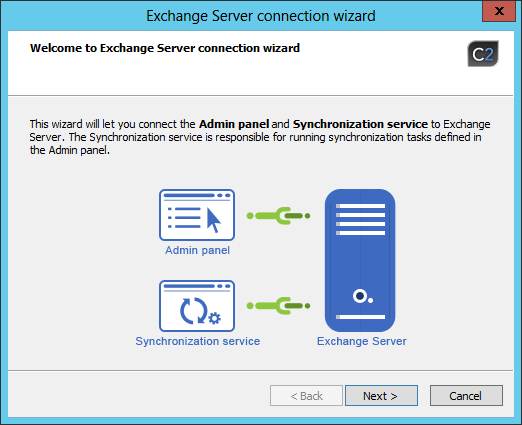 Similarly to all our applications, the deployment and setup of CodeTwo Exchange Sync is very easy and intuitive. In most cases, it can be performed without reading the documentation. However, a short guide to installation can prove helpful.
If necessary, the detailed guide to installing the program can be found in the User's Manual along with the in-depth application setup guide.