Are you interested in learning how a leading Office 365 software developer creates robust and flexible email solutions? Do you want to know how it is possible to combine top quality with absolute security? Szymon Szczęśniak, Business Development Director of CodeTwo, reveals a few facts about Microsoft Security from a Developer's viewpoint in this article on Microsoft blog. This entry provides fellow developers with an insight on how to use powerful tools provided by Microsoft. It is also valuable from the Office 365 administrators' perspective, as it explains how CodeTwo ensures protection of their data.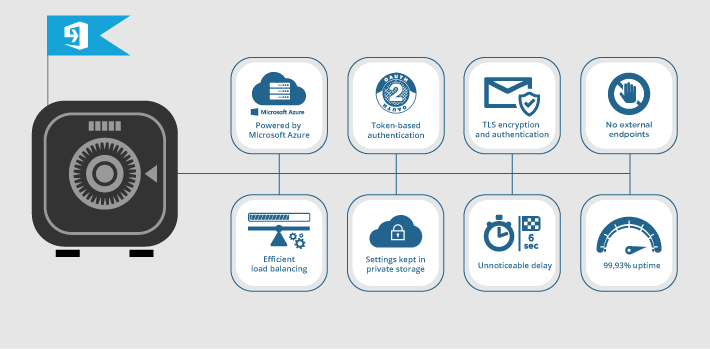 Security of cloud solutions has been subject to an ongoing discussion. This matter has been a cause of security concerns for end users and software developers alike. That is why security of the Office 365 cloud and solutions designed especially for this environment has become a priority for Microsoft. CodeTwo shows that Microsoft has done a decent job of it. In the article mentioned earlier, Szymon Szczęśniak enumerates mechanisms designed to guarantee cloud users' safety.
To see the result of this security-oriented approach, visit the product page of our signature managing software, CodeTwo Email Signatures for Office 365.