CodeTwo Email Signatures for Office 365 has gained a new highly demanded feature: 'Manage Signatures App users'. This functionality is now available in all geolocations. Office 365 administrators can now easily delegate email signature management tasks to someone else. Thanks to that, you can make the email signature management workflow much easier. Here are some examples of how you can use it:
Delegate all email signature management tasks to the marketing department. They will be in charge of choosing the right email signature banner and designing the signature template. You can also add legal department, so that they can make sure that every outbound email gets the right disclaimer and all the company information it requires.
Chose specific people to manage email signatures in your company. As a global admin, you will also have access to the Manage Signatures App. You can ask other users to save new email signature adding rules in turned off mode. As a result, it will allow you to verify if all conditions and exceptions to rules are well-configured.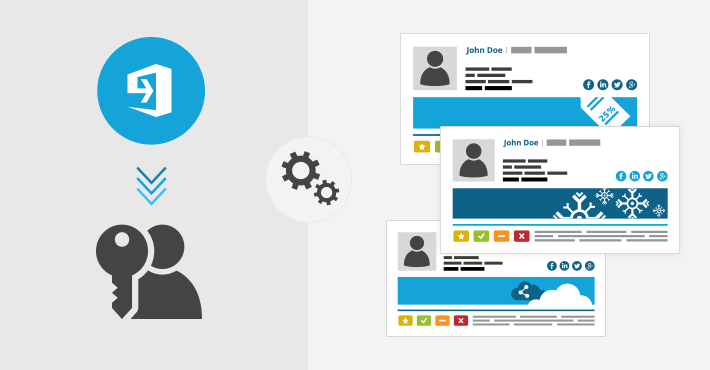 Continue reading 'New: Delegate email signature management rights in CodeTwo Email Signatures for Office 365'