Our mission to conquer the world (of email signatures) continues. The newest CodeTwo Email Signatures for Office 365 update gives you two additional geolocations to choose from: West Europe and US West. This update brings the total number of available geolocations to the following seven: North Europe, West Europe, North Central US, West US, UK South, Australia East and Canada East.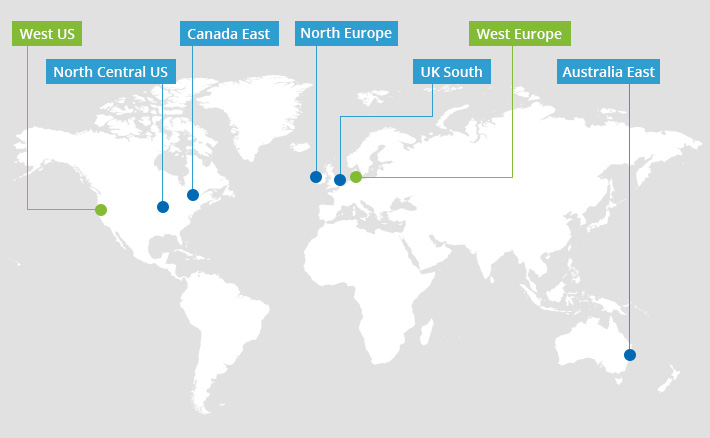 You can choose each geolocation in the CodeTwo Admin Panel during the tenant registration process. If you have already registered your tenant, you can change to another CodeTwo Email Azure Service location. All you have to do is to reach out to our Support team. They will move your tenant for you, including all your settings to the server of your choice. Migrating your tenant does not cause any downtime in our services. Therefore, your email signatures and disclaimers will be added as always.
Please contact us using an email address associated with your CodeTwo Admin Panel account. This way, we will know you are authorized to manage the tenant, and we will be able to change your geolocation quickly.
Learn more about how to change your geolocation