If you are preparing a move from Google Workspace (formerly G Suite), IBM/Lotus Notes or Zimbra (or any other server that supports IMAP) to Microsoft Exchange or Office 365, you may want to take a look at CodeTwo migration solutions.
The two applications have just received an update which, aside from several minor fixes and additions (learn more), includes a major new feature – support for email migrations using the IMAP protocol.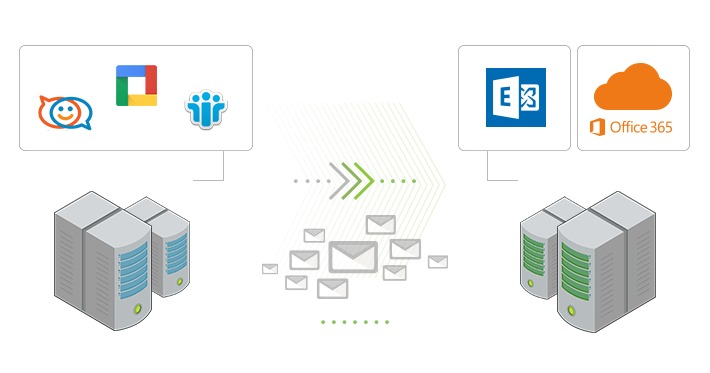 The introduction of migrations via IMAP means that you can now use CodeTwo Exchange Migration and CodeTwo Office 365 Migration to migrate email from IMAP servers to Exchange 2016, 2013, 2010 or Office 365 with the help of their automation, filtering and reporting features.
This allows you to perform the task with more ease and precision than using IMAP migration tools offered natively by Microsoft.
Source and target mailbox auto-matcher
CodeTwo migration tools can automatically match mailboxes from the source organization with target mailboxes in Exchange or Office 365. The pattern according to which mailboxes will be matched can be defined using several available user account attributes like name, login, initials and email. Learn more…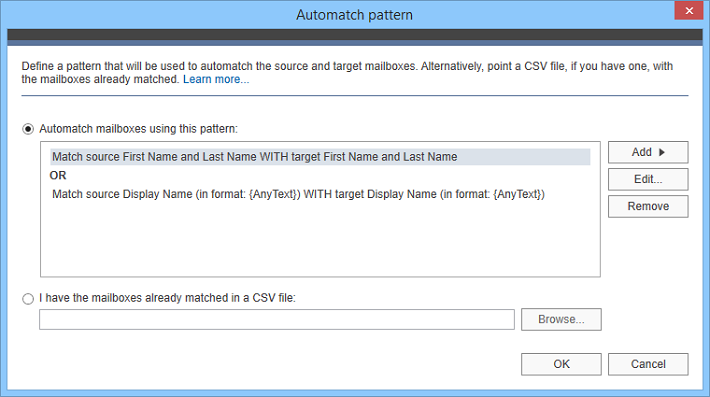 Progress reports and post-migration statistics
Migration reports are generated in real-time, already while email synchronization takes place. Several levels of detail are available – from general progress information, through statistics related to selected migration batches, down to details about each mailbox, where you can verify the migration folder-by-folder. Learn more…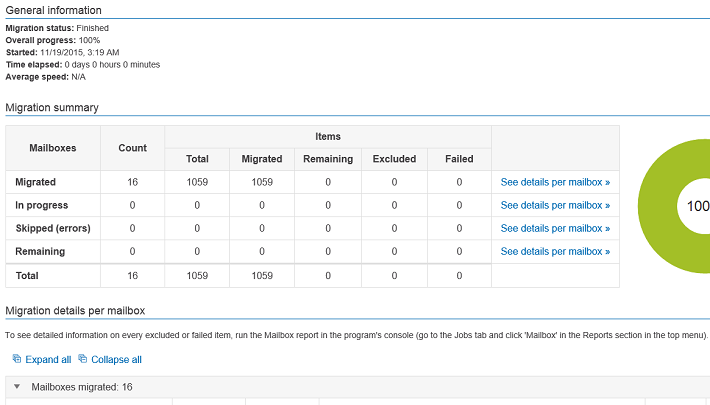 Event-based email notifications
No need to sit staring at the screen all day while emails are being migrated. CodeTwo Exchange Migration and CodeTwo Office 365 Migration let you configure automatic email notifications sent whenever events of your choosing take place.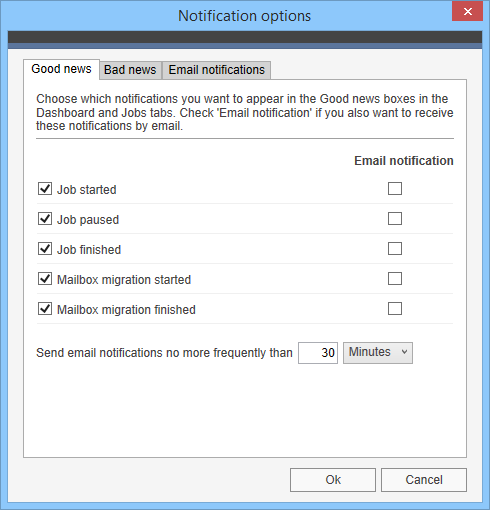 Migration activity scheduler
The Scheduler option lets you set your migration to Exchange or Office 365 to start and stop automatically within predefined periods.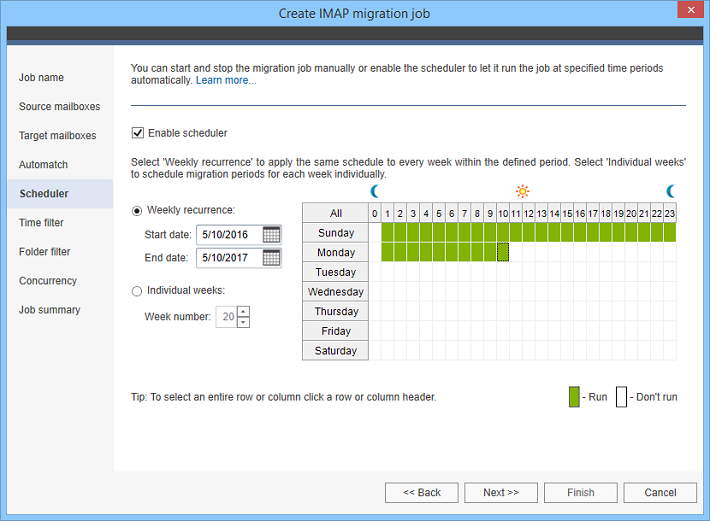 Item-age and folder-type filters
If for any reason within a given job you don't want to migrate all emails from selected source mailboxes, you can limit their scope using the Time filter or Folder filter. The remaining items can be migrated later on using the Rescan option.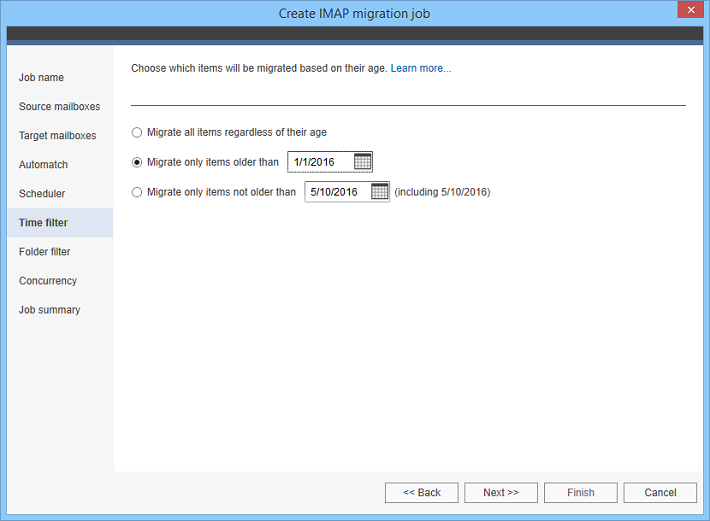 Get the latest version now!
The above features are also available when using CodeTwo Exchange Migration and CodeTwo Office 365 Migration to replicate data from Exchange 2007 and 2010 to Exchange 2019, 2016 or Office 365 (see the Supported scenarios links below). So regardless where you are coming from, as long as you are going to Exchange on-premises or Online, CodeTwo has got your back.
Download CodeTwo Exchange Migration 2.1.0.128
CodeTwo Exchange Migration: Supported scenarios
Download CodeTwo Office 365 Migration 2.1.0.127
CodeTwo Office 365 Migration: Supported scenarios
If you have any questions about the latest version feel free to contact us – we are open 24h Monday through Friday!